Fourth grade is a great age to fall in love with books! It can also be a time of a range of reading levels.
How to use this list: Determine if the fourth grade girl in your life is a confident reader or reluctant reader. 
Reproduce the appropriate list, then go to the library and check out as many as you can. Present the whole stack and let her pick. 
If you're looking for a gift, pick two or three with themes that you think would be a good match. 
After the title and author, I've included the Accelerated Reader Grade Level for each book to help you better gage the reading level of each book. 
Top Picks for Best Chapter Books for Fourth Grade Girls
The Penderwicks
Esperanza Rising
The War that Saved my Life
Charlotte's Web
Adventures with Waffles
Best Books for Fourth Graders: Reluctant Readers
If the fourth grade girl in your life is a reluctant reader, there's a lot you can do to help. 
One option is to look into graphic novels. Zita the Space Girl (AR book level 2.5) and El Deafo (AR book level 2.7) is a good place to start.
Audio books are also a great option for reluctant readers. Let them listen to audio books at night before sleeping. Family read alouds are another great way to have a child engage with a story without the labor of reading it themselves. 
Another option is to suggest that they read picture books to a younger sibling or a pet.
Note: If you click on the pictures of book covers, it will take you to an Amazon affiliate link. Purchasing through that link earns commissions for this site.
 
McBroom's Wonderful One Acre Farm by Sid Fleischman 3.9
Short and funny, tall tales that are a joy to read out loud. A terrific place to start for a quick win. 
Farmer McBroom and his passel of youngun's encounter bizarre twists of fate. Their zany antics add to the craziness, and a scheming, snarky neighbor man rounds out the cast.
Wonder by R.J. Palacio 4.8
What a great book!  Highly recommended for all ages.
I love the way it tackles head on mega topics: embarrassment, shame, discouragement, rising above difficult circumstances, the elements of a true friendship.  
August Pullman is a likable fellow.  If he were a jerk, this story wouldn't have worked.
It strikes at the very heart of what it means to be a person.  Where do you fit into society.  How does society react to you?
It's not just an overcomer story.  It's a family systems story.  Our family of origin matters so much when it comes to what we believe about ourselves.
I love the middle school principal in this story.  I love the way he has such a deep understanding of kids.  I love how he can see what is happening beneath the surface.  This is great for teachers, administrators, youth pastors, everyone who deals with kids.  And for kids, themselves.
The War That Saved My Life  by Kimberly Brubaker Bradley 4.1
"Nine-year-old Ada has never left her one-room apartment. Her mother is too humiliated by Ada's twisted foot to let her outside. So when her little brother Jamie is shipped out of London to escape the war, Ada doesn't waste a minute—she sneaks out to join him.
So begins a new adventure of Ada, and for Susan Smith, the woman who is forced to take the two kids in. As Ada teaches herself to ride a pony, learns to read, and watches for German spies, she begins to trust Susan—and Susan begins to love Ada and Jamie. But in the end, will their bond be enough to hold them together through wartime? Or will Ada and her brother fall back into the cruel hands of their mother?" — from GoodReads
Great story.
Charlie and the Chocolate Factory by Roald Dahl 4.8
Roal Dahl's classics, such as James and the Giant Peach, have pleased children and adults for decades. I have a soft spot for Charlie Bucket up against the spoiled and privileged children who found golden tickets and won a tour of Willie Wonka's mysterious chocolate factory.
Every kid and kid at heart wants to be a winner. Rooting for Charlie is just so satisfying.
Charlotte's Web by E.B. White 4.4
I'm fond of E. B. White's classic, Stuart Little, but Charlotte's Web comes out on top for me. Maybe it's that (spoiler) Charlotte's death made me cry when I first read it as an eight year old. 
It never occurred to me before that this is a redemption story, but so it is. Charolotte the spider's mission is to save her friend, Wilbur the pig, from the butcher's block. Warm and wise and full of truth just like all the best children's literature. One of my favorite scenes is when Fern's mother seeks out the doctor's advice because her daughter claims to have conversations with the barnyard animals and the doctor is open to the possibility that maybe she does communicate with animals. 
Adventures with Waffles by Maria Parr 4.8
Lena and Trille are next door neighbors and best friends, coconspirators in mishaps. While getting in and out of scrapes, they learn a lot about friendship, family and life. 
Although recently published, this book has the timeless feel of a classic. 
The Mouse and the Motorcycle by Beverly Cleary 5.1
Beverly Cleary penned many great books for kids. The Ramona series is hilarious. My boys enjoyed the adventures of Ralph S. Mouse when they were little.
My personal feeling is that mice in literature are adorable. Mice in real life is another matter altogether. Regardless, I found the stories of the midget motorcyclist to be compelling and engaging.
Best Books for Fourth Graders: Confident Readers
One problem here is kids reading ahead of their ability to handle themes. Having a lists of morally commendable books becomes more important. Besides the books listed here, I recommend the lists at Read Aloud Revival and Redeemed Reader.
The Penderwicks by Jeanne Birdsall 5.5
5 Stars!  I LOVE, LOVE, LOVE this whimsical story. (That's a lotta love.)  I read it to the teens in my carpool, and gave it to my nieces and nephews.
Four motherless girls on vacation with their father.  Their romps with pets, neighbors and each other:  a simple, but satisfying plot.
I loved the uplifting, engaging characters.  Real heroes.  Great values.   Whimsical.
Frindle by Andrew Clements 5.4
I love Frindle for the same reason I love Harold and the Purple Crayon. Because it teaches us to believe in possibility. 
Nicolas Allen was a fifth grader who believe he could make an impact. First on his classroom, then on his school, on his community and beyond. It took an idea, a belief and someone who believed in him. Heart warming story for all the dreamers of the world. 
A tribute to the power of imagination, Frindle asks the question, What if a fifth grade boy can change the dictionary? 
Esperanza Rising by Pam Munoz Ryan 5.3
After Esperanza's father dies, she and her mother must flee their Mexico home and resettle in California. Survival means embracing a new way of life as well as confronting towering obstacles and prejudice. 
A moving story that's beautifully told, inspired by the life of the author's grandmother. Culture painted in vivid color. 
The Princess Academy by Shannon Hale 6.0
What if you lived in a small kingdom where the prince chooses his bride from the graduates of the Princess Academy?
What if you had the chance for an education that would never be possible otherwise?
I loved this middle grade novel for telling a tale of what could be, the power of knowledge, friendships and courage.
One of my favorite parts of Princess Academy was how they snuck in principles of Commerce and Negotiation. It was fun how that played out.
There were a few weird and whimsical twists, but every fairy tale needs a little magic.
The Great Brain by John D. Fitzgerald 5.2
Hilarious antics and adventures of a clever boy growing up more than a century ago. 
His ability to connive, wheel and deal, get in and out of scrapes and come out on top is impressive and amusing.
Based on the memories of the author and his older brother, Tom's childhood days growing up in Utah. 
A Little Princess by Frances Hodgeson Burnett 6.0
One of my lifetime favorites, A Little Princess tells the story of Sara Crewe leaving India and her beloved father to go to boarding school in England.
A girl of vivd imagination and story telling gifts, she leans on those gifts to survive heartbreak and tragedy.
Begin reading this book immediately following this link to the complete ebook at Project Gutenberg  A Little Princess by Frances Hodgeson Burnett
Caddie Woodlawn by Carol Ryrie Brink 6.0
Caddie Woodlawn is perhaps an under appreciated classic.
Caddie is the spunky spirited heroine growing up during the Little House on the Prairie era. 
My husband has fond memories of hearing this read aloud by his teacher in elementary school. He remembered the story, but forgot the title of the book. Stumbling across it decades later felt like reuniting with an old friend. 
Holes by Louis Sachar 4.6
Stanley Yelnats has been unfairly sentenced to juvenile work camp at Green Lake. The boys are required to dig holes in the desert sun. 
But there's something mysterious going on connected to a decades old events that transpired before the lake dried out. Can Stanley and his friends get to the bottom of it before the perpetrators take revenge? 
Best Books for Fourth Graders: Family Read Alouds
There's not much in life I enjoy more than clean, damp kids in footie pajamas snuggled up for a story. 
But I certainly understand that Norman Rockwell pictures aren't reality every night. Some nights you've had it up to here, you gave everything at the office and you just need the kids to obey, be quiet and go to bed. 
I'm not saying that doesn't need to happen some nights. 
Maybe your work schedule or kids' activities make bedtime reading impossible. Then it's time to get creative— audiobooks in the car, read aloud time on vacation or road trips, during breakfast or after lunch. 
Parenting is a long series of adjustments and many things work only for a season. 
An important factor is to pick engaging books that have everyone begging for one more chapter. When you're in the middle of a book like that, it's easy to find cracks in the schedule to squeeze in a read aloud session.
Little Women by Louisa May Alcott 7.4
A classic for a reason, generations have grown up with the escapades of Meg, Jo, Beth and Amy.
Patterned after the author's own home life, the stories of the four sisters ring true. Each sister is endearing in their own way. 
The book contains not so much a plot as a journey as each one reaches to fulfill their destiny. 
Cheaper by the Dozen by Frank B Gilbreth and Ernestine Gilbreth Carey 6.0
What if you grew up in family of twelve children?
The authors of Cheaper by the Dozen draw from the memories of their childhood days in a big family.
Laugh out loud stories and heart warming tales about the love and logistics of a large family.
Okay for Now by Gary Schmidt 5.9
" Doug struggles to be more than the "skinny thug" that some people think him to be. He finds an unlikely ally in Lil Spicer, who gives him the strength to endure an abusive father, the suspicions of a town, and the return of his oldest brother, forever scarred, from Vietnam. Schmidt expertly weaves multiple themes of loss and recovery in a story teeming with distinctive, unusual characters and invaluable lessons about love, creativity, and survival."– from Amazon
Excellent book. LOVED it. 
Deals with so many important themes.
Abusive parent. War veterans. Learning disabilities. Young love. Poverty. Predjudice.
Recommended for older kids, beginning about age 10.
The Lion, the Witch and the Wardrobe by C.S. Lewis 5.7
I consider C.S. Lewis' Chronicles of Narnia to be the pinnacle of children's literature. These stories can be appreciated at all ages (beginning around age 5), maturity levels and intellects. They can be classified as fantasy, yet the truths they portray are real. In the midst of stories of talking animals, Lewis manages to paint realistic pictures of human nature and personality. They can be reread multiple times. 
The Lion, the Witch and the Wardrobe was the first in the series that Lewis wrote, though some people like to start with The Magician's Nephew which tells the story of the creation of Narnia. I recommend starting with Wardrobe and view The Magician's Nephew as a prequel. 
"Fantastic creatures, heroic deeds, epic battles in the war between good and evil, and unforgettable adventures come together in this world where magic meets reality, which has been enchanting readers of all ages for over sixty years. The Chronicles of Narnia has transcended the fantasy genre to become a part of the canon of classic literature."– from GoodReads
Lewis tells compelling stories with an amazing economy of words.  He weaves timeless truths into  tales that highlight the classic conflict between good and evil.
I can't recommend them highly enough.
If you're wondering about Christian themes and symbols in the Narnia books, read my post Are the Chronicles of Narnia Christian?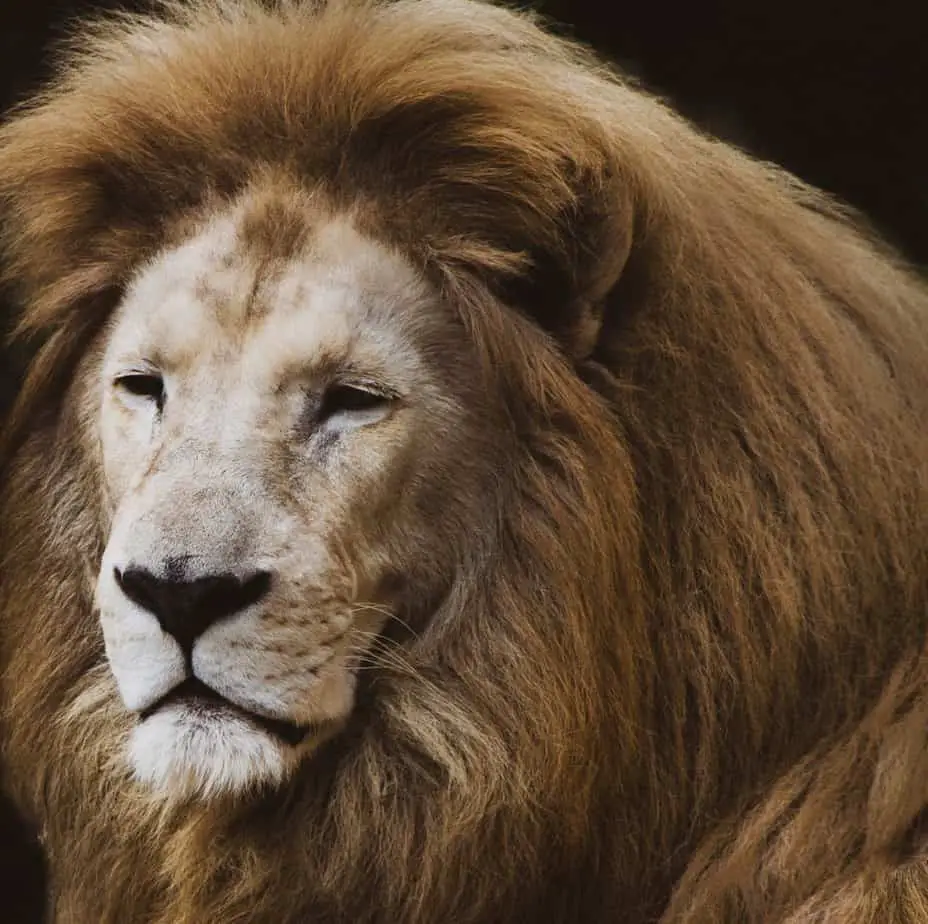 A children's story that can only be enjoyed by children is not a good children's story in the slightest.

–C.S. Lewis
Anne of Green Gables by L.M. Montgomery 7.3
Anne is a herione universally loved by girls and remembered fondly by women. Of course, so much of the charm is Anne herself–spunky, competitive, fiercely loyal, throughly human. 
And who can resist Gilbert Bythe who shows his affection in the manner of red blooded boys everywhere?
But some of the appeal of Anne is the wistfulness of small town community where the gossips whisper and pass judgment and the sons and daughters marry their neighbors and hearts are broken never to see healing through the decades. And underlying it all is the deep longing for home and family.
Island of the Blue Dolphins by Scott O'Dell 5.4
"The Newberry Medal-winning story of a 12-year old girl who lives alone on a Pacific island after she leaps from a rescue ship. Isolated on the island for eighteen years, Karana forages for food, builds weapons to fight predators, clothes herself in a cormorant feathered skirt, and finds strength and peace in her seclusion. A classic tale of discovery and solitude returns to Houghton Mifflin Harcourt for its 50th anniversary, with a new introduction by Lois Lowry." –from Amazon
Much like Hatchet, Karana faces the challenge of survival alone on an island. Unlike Hatchet, this story is based on the true events of a real person.
Miraculous by Caroline Starr Rose
In the 1800s, doctors and medicine played a different role in people's lives than they do today. In Miraculous, Dr. Kingsbury, a traveling salesman, and Jack, his thirteen-year-old assistant travel from town to town peddling his tonic. 
When they land in Oakdale, long buried secrets begin coming to light. Past events threaten to impact current realities. Jack and his new friend Cora have to determine what is true and who to trust.