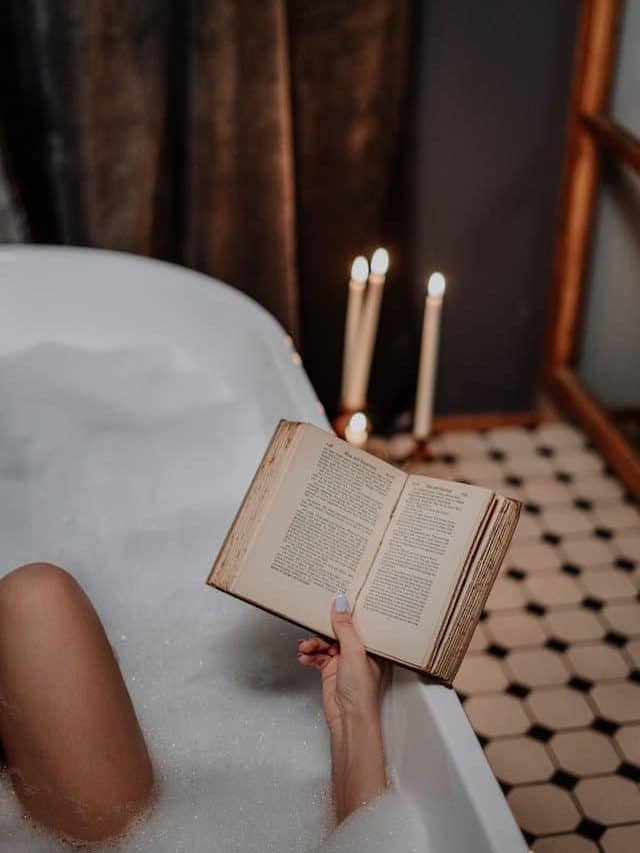 Without featuring gore or horror, books on this list are off the charts for intrigue. What I'm looking for in best suspense books is compelling page turners without degradation.
My top picks for best suspense books? 
Dark Matter
Project Hail Mary
The Last Thing He Told Me
Note: Pictures of Book Covers are Amazon affiliate links. Clicking through to purchase will benefit this site.
The Kremlin Conspiracy by Joel C Rosenberg
This is the first book of five (so far) of the Marcus Ryker series, international intrigue at it's finest. Rosenberg takes on the hotspots of the world and is able to articulate the culture and motivations of the major players. 
For fans of Jack Reacher and Jason Bourne.
Dark Matter by Blake Crouch
Blake Crouch's books are often called mind bending sci-fi. 
In Dark Matter, Jason Dessen is abducted from his life and wakes up in an alternate reality. No longer married with a family. No longer a physics professor. His personal history has been replaced and he doesn't know how or if he can get it back. 
Project Hail Mary by Andy Weir
"Ryland Grace is the sole survivor on a desperate, last-chance mission—and if he fails, humanity and the earth itself will perish.
Except that right now, he doesn't know that. He can't even remember his own name, let alone the nature of his assignment or how to complete it.
All he knows is that he's been asleep for a very, very long time. And he's just been awakened to find himself millions of miles from home, with nothing but two corpses for company.
His crewmates dead, his memories fuzzily returning, Ryland realizes that an impossible task now confronts him. Hurtling through space on this tiny ship, it's up to him to puzzle out an impossible scientific mystery—and conquer an extinction-level threat to our species.
And with the clock ticking down and the nearest human being light-years away, he's got to do it all alone.
Or does he?"–from Amazon
All the elements of a great survival story as well as science fiction at it's best. I loved it.
Rebecca by Daphne du Maurier
This is not a feel good novel. Let's get that out of the way right up front. It's not a typical romance, either. But, if you like intrigue, clever plot twists and a slow moving build, this book is for you. 
It took a full 40 pages before I was drawn into the story. I was curious about all the hype surrounding this book. 
Maxim de Winter's second wife is the narrator of the story. But the shadow of her husband's first wife, Rebecca, is threatening her happiness. 
A compelling page turner.
And Then There Were None by Agatha Christie
I'm a lifetime fan of Agatha Christie. She is the Queen of Whodunnit and a brilliant storyteller. This one is a suspenseful mystery. 
Ten guests are invited to a mansion located on an island, but their host never arrives. As their sordid pasts come to light, one by one the guests are killed. Who is doing it and who will be left? 
The Last Thing He Told Me by Laura Dave
Owen Michaels has disappeared. His only communique is the note he left Hannah, his wife of one year that says "Protect her".  She knew that referred to his 16-year-old daughter, Bailey, who doesn't get along with her step mother. 
When Owen's boss is arrested and the FBI shows up, Hannah realizes that her husband was hiding secrets. Hannah and Bailey set out to find the truth and figure out who are allies and who are enemies. 
Keeps you guessing till the end— the very recipe for turning pages. Satisfying conclusion. 
A Time to Kill by John Grisham
John Grisham's legal thrillers are plot driven and not focused on richly developed characters. Sometimes his characters can even feel caricatur-ish, to coin a word, but he does set up the most intriguing scenarios. 
I like Jake Brigance as the good guy lawyer who has to navigate small town legal machinery, diner gossip and prejudice and still keep his family and principles intact. 
He's easy to root for when the deck is stacked against him. 
His challenge in A Time to KiII is to defend Carl Hailey, a black man who killed the white men who assaulted his 10-year-old daughter. 
I also liked the latest full length Jake Brigance book, A Time for Mercy. Even though Sparring Partners is referenced online as part of the Jake Brigance series, it is actually a collection of novellas, only one of which features Jake. 
A Shadow in Moscow by Katherine Reay
I've had a hard time knowing how to talk about this book without spoilers, but when I read the blurbs, I felt like too much was given away up front. 
I recommend diving into this story without reading the dustcover copy. 
The book follows two story lines. 
In Vienna 1954 we meet Ingrid. She is married to a man she suspects works for the KGB, but her loyalties lie in her British heritage. 
In Moscow 1980 we meet Anya, Ingrid's daughter. She has just graduated from Georgetown University in the U.S. and is returning home to Moscow during the height of the Cold War's Soviet Arms race. She is confronted by the oppression of her homeland in contrast to the freedoms she witnessed during college. 
I loved this book. I liked the reminder of how important our freedoms are. I liked women as spies coupled with the sacrificial courage and integrity of the characters. 
The Woman in White by Wilkie Collins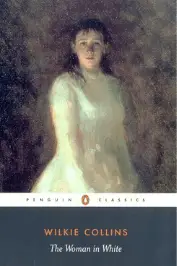 Mr. Walter Hartwright, a drawing master, is employed by the Fairlie family to teach the two young ladies of the house. En route to his assignment, he has a strange midnight encounter with a mysterious woman dressed all in white.
The setting is 1800s England, where social class, nobility, fortunes gained and lost and rural community gossip rules the day. 
Maybe because I have an overdeveloped sense of moral justice, I found this novel to be satisfying. 
I wouldn't say that the characters were highly developed, but by the end they were relatable and certainly honorable. It fully satiated my desire to sojourn in the era of swishing skirts. 
Unbroken by Laura Hillenbrand
Unbroken by Laura Hillenbrand tells the fascinating, incredible life story of Louis Zamperini. Starting with his early years striving for Olympic fame as a runner, then all the twists and turns of his military career in the South Pacific and finally his return to civilian life and redemption. 
Endurance: Shackleton's Incredible Voyage by Alfred Lansing
The story of Ernest Shackleton's leadership to bring his whole crew out alive after their vessel is lost in the South Pole Seas is inspiring. 
It's a good study in leadership and teamwork. It's an amazing triumph over the elements, even though the primary mission wasn't accomplished. The feat was bringing back everyone alive.
The difficult decisions faced, the battle of survival, the human interaction: these are the elements of the story that draw you in and keep you turning pages.
In the Heart of the Sea by Nathaniel Philbrick
Tracing the journey of the the captain and crew of the the whaling ship, Essex, the author employs extensive research of the mostly Quaker community on Nantucket, to whaling in the 1700s and background on the 20 men aboard the Essex. 
Interesting from a leadership and psychological standpoint, it chronicles the different choices man makes in his most desperate hours. 
The journey was supposed to take 2 to 3 years, so the community wasn't alarmed but they didn't know the turn of events that faced the captain during his first command and a partially green crew. 
The writing style moved the story along even while providing informative comparisons to others in similar situations. Another interesting tie in was the influence this journey had on Herman Melville as an inspiration to write Moby Dick. 
Into Thin Air by Jon Krakauer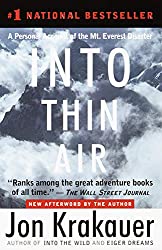 In 1996, eight mountain climbers lost their lives while attempting to summit Everest.  Jon Krakauer is a journalist and climber who survived and wrote about it.
There's a lot of competing forces at play:  people who spent a lot of money to summit, the commercialization of summiting, magazines that would pay a lot for the story, advertisers looking for heroes.
No one seemed to know that there was a storm blowing in.
One of the critical factors in the deaths was the enforcement of the turn around time. Hall, the team leader, had been so strict about that for other teams, but with this one, he wasn't.  He didn't communicate clearly whether the turn around time was one o clock or  two clock.  On the actual summit day, people were summiting at 4 and 5 o clock.
Should a leader be making decisions that are unquestioned?  Does that actually put his team at greater risk because they don't follow their own wisdom?  Actually, the genius of Hall's leadership was to make the decisions ahead of time, not in the heat of the moment.  And the actual breakdown came in not following through with those wise decisions.
The safety net wasn't there when it needed to be.
Touching the Void by Joe Simpson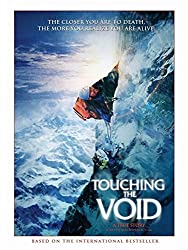 "The true story of one man's miraculous survival after a mountaineering mishap high in the Andes of South America." (from Amazon)
I've been on the prowl for another great family read aloud, along the lines of Endurance and Unbroken. 
There's a lot of climbing terms and concepts that I didn't understand and it took a while before the story became compelling.  If I hadn't known what was coming, I'm not sure I would have stuck with it.  The account is a testimony to the human will to survive.  Although it was only given a passing reference, it's also a testimony to the prayers of Joe's mother.
It's fascinating to me to analyze the decisions you make in the face of death.  What motivates you to keep going when it's hopeless and what motivates you to give up?
Dead Wake by Erik Larsen
A fictionalized account of the sinking of the Luitsania. Larsen follows the stories of different passengers, what they brought with them and what sank to the bottom of the ocean. A detailed, in depth story. 
The Water Keeper by Charles Martin
Murphy Shepherd is a man of secrets. He's a tortured soul with a strong sense of justice and the needed skills to find criminals in order to rescue girls in danger. 
Looking for more books?