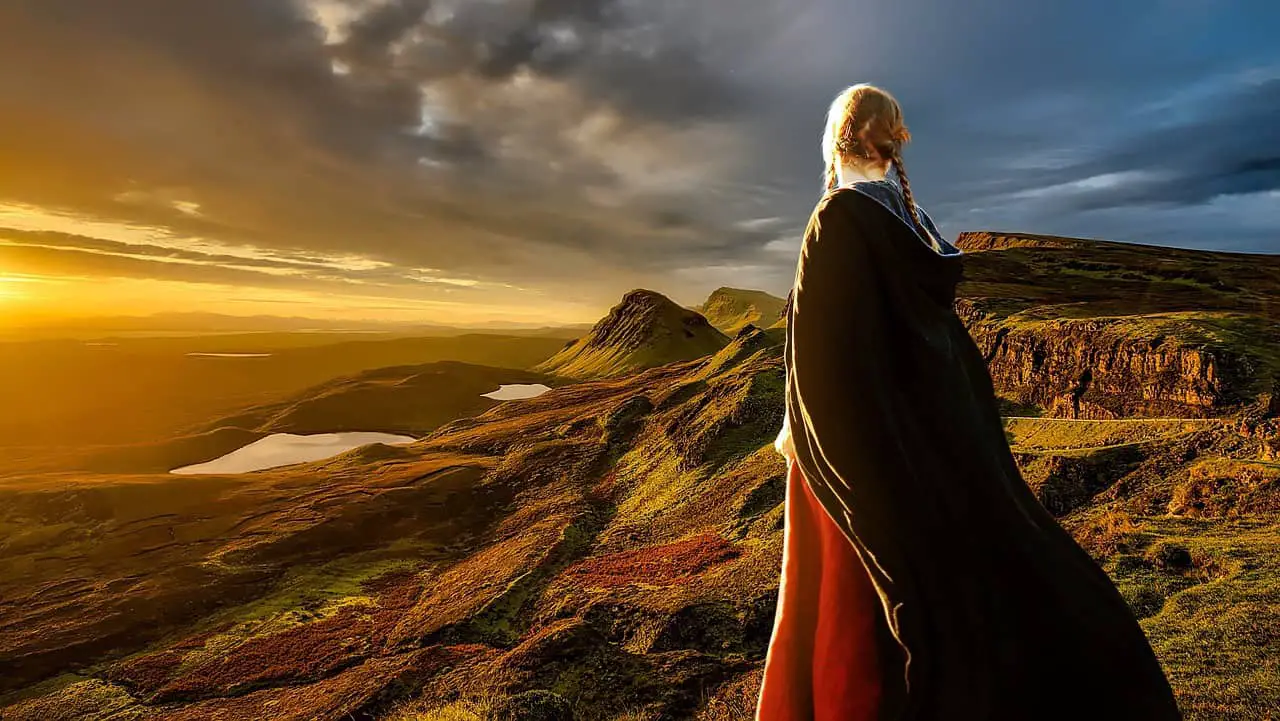 I reached a point in my life when I wondered if there were any good books left.
You know, masterfully written page turners that sucked you into the story and left you feeling satisfied at the end.  Books that you weren't embarrassed to be seen reading and could recommend wholesale.
I wondered if there were any of those left.  Because I couldn't find them.
Enter the internet.  Enter book bloggers.  Enter bookish podcasts.
Open a new world of books.  Not all of them are to my taste to be sure.  But, there were enough winners in the bunch to spark my hope.
Yes, Virginia, there are some good books left.
Here's some of my top picks.
(Note: This post contains affiliate links. At no extra cost to you a percentage of your purchase will go to support this site.) 
The Widows of Malabar Hill by Sujata Massey
Based of the life of the first female lawyer in India.
Not only does this fictional account weave a riveting tale, it highlights the culture and customs of 1920's India.
Limited educational opportunities, arranged marriages, gender segregation and inequalities.  These were real obstacles.
Navigating that world and winning is a real feat.
 Jewell by Bret Lott
"It is 1943 in the backwoods of Mississippi. In the land of honeysuckle and wild grapevine, Jewel Hilburn and her husband Leston – whose love for his wife is the surest comfort she's ever known – are truly blessed. They have five fine children who embrace the world as though it were a sumptuous table set for a feast; and when Brenda Kay is born, Jewel gives thanks for yet another healthy baby, last-born and most welcome.
JEWEL is the story of how quickly a life can change; how, like lightning, an unforseen event can illuminate our lives and set us on a course without reason or compass."– Goodreads
Jewel fights the odds of prejudice and ignorance with a mother's fierce love.
"Bret Lott has created on of the finest and most indomitable heroines of contemporary American fiction."
Beautifully crafted. A pleasure to read.
Hannah Coulter by Wendell Berry
"Ignorant boys, killing each other," is just about all Nathan Coulter would tell his wife, friends, and family about the Battle of Okinawa in the spring of 1945. Life carried on for the community of Port William, Kentucky, as some boys returned from the war and the lives of others were mourned. In her seventies, Nathan's wife, Hannah, has time now to tell of the years since the war. In Wendell Berry's unforgettable prose, we learn of the Coulter's children, of the Feltners and Branches, and how survivors "live right on."—from GoodReads
Enthusiastic five stars from me.
Brilliantly written, wholesome story.
The story spans the decades of Hannah's life, giving a panoramic look at her life.
Human drama at it's literary best.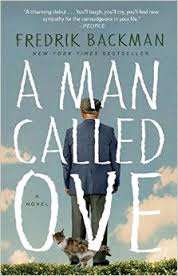 A Man Called Ove by Fredrik Backman
I can't remember the last time a novel made me cry.  This one did
Ove is near the end of his life, but this novel takes us back to his family, his first love and his losses. It is a bittersweet exploration of what really matters in relationships and what gets in the way.
Love, friendship, community and social awkwardness.  It's the recipe for a great novel.
It demonstrates in brilliant colors that no man is an island.
A Tree Grows in Brooklyn by Betty Smith
"The story of young, sensitive, and idealistic Francie Nolan and her bittersweet formative years in the slums of Williamsburg has enchanted and inspired millions of readers for more than sixty years. By turns overwhelming, sublime, heartbreaking, and uplifting, the daily experiences of the unforgettable Nolans are raw with honesty and tenderly threaded with family connectedness — in a work of literary art that brilliantly captures a unique time and place as well as incredibly rich moments of universal experience. "–Goodreads
Rightly labeled a literary work of art.  Francie Nolan develops the grit and humanity she needs to survive her tumultuous life.
Masterfully written.  A joy to read.
Sensible Shoes by Sharon Garlough Brown
"Sharon Garlough Brown tells the moving story of four strangers as they embark together on a journey of spiritual formation: Hannah, a pastor who doesn't realize how exhausted she is. Meg, a widow and recent empty-nester who is haunted by her past. Mara, a woman who has experienced a lifetime of rejection and is now trying to navigate a difficult marriage. Charissa, a hard-working graduate student who wants to get things right. You're invited to join these four           women as they reluctantly arrive at a  retreat center and find themselves drawn out of their separate stories of isolation and struggle and into a collective journey of spiritual practice, mutual support and personal revelation. Along the way, readers will be taken into a new understanding of key spiritual practices and find tangible support for the deeper life with God." –Goodreads
I found these characters to be well-rounded and relatable.  I also liked an inside look at spiritual disciplines outside of my experience.
These is My Words by Nancy E. Turner
"A moving, exciting, and heartfelt American saga inspired by the author's own family memoirs, these words belong to Sarah Prine, a woman of spirit and fire who forges a full and remarkable existence in a harsh, unfamiliar frontier. Scrupulously recording her steps down the path Providence has set her upon–from child to determined young adult to loving mother–she shares the turbulent events, both joyous and tragic, that molded her and recalls the enduring love with cavalry officer Captain Jack Elliot that gave her strength and purpose.
Rich in authentic everyday details and alive with truly unforgettable characters, These Is My Words brilliantly brings a vanished world to breathtaking life again."–Goodreads
Unpredictable.  Well-written.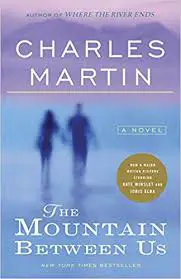 The Mountain Between Us by Charles Martin
"When a blizzard strands them in Salt Lake City, two strangers agree to charter a plane together, hoping to return home; Ben Payne is a gifted surgeon returning from a conference, and Ashley Knox, a magazine writer, is en route to her wedding. But when unthinkable tragedy strikes, the pair find themselves stranded in Utah's most remote wilderness in the dead of winter, badly injured and miles from civilization. Without food or shelter, and only Ben's mountain climbing gear to protect themselves, Ashley and Ben's chances for survival look bleak, but their reliance on each other sparks an immediate connection, which soon evolves into something more.
Days in the mountains become weeks, as their hope for rescue dwindles. How will they make it out of the wilderness and if they do, how will this experience change them forever? Heart-wrenching and unputdownable, The Mountain Between Us will reaffirm your belief in the power of love to sustain us." — from GoodReads
Another brilliantly written story with a commitment to traditional values.
The plot differs at critical points from the movie version.  Skip the movie.  Read the book instead.
Which novels have rekindled your love for reading? 
P.S.  Looking for more great books?   Try Awesome Middle Grade Novels Adults Will Love
and Love Stories You Can Feel Good Recommending.