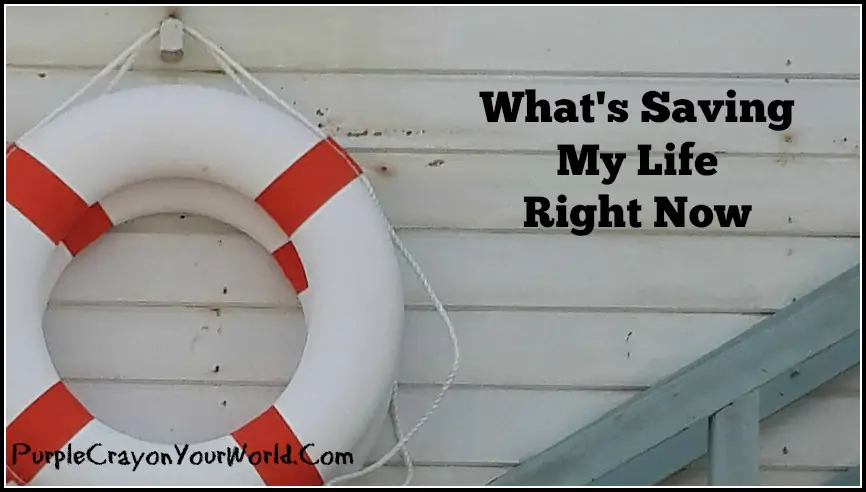 As I type this, the outside temperature is -17 degrees F and wind chill is -42.
That's insane.
Schools and businesses are closed.  Even mail delivery is suspended.
I'm hunkered down at home, thankful for a reliable furnace.
Overall, we've had a mild winter.  Today is an unusual extreme.
But winter in northern Indiana is no joke.
I scour all the winter survival strategies I can find to add to my bag of tricks. Modern Mrs Darcy makes it easy, by collecting lots of great advice in one place.
Here's what's working for me this year:
Email letters to my mom and dad
From August through April every year, my parents live and work in India.  For four months of the year, they live close by.
Long-distance relationships are an accepted part of my life.  Maybe too accepted.
In the natural rhythm of life, there's no obvious time gaps to invest in long distance relationships.  For me, I found I had to be intentional.
My mom and dad both like to read, but their tastes in reading material differs. Fortunately, a lot of what they like overlaps with I like.
I decided every month I'd send them links to books I thought they'd enjoy.  Since they have a membership to our local library, I can send them the link to the ebook and they can check it out.
Game changer.
I like sharing books.  I love sharing free books.  And, twice a month I have an easy excuse to catch them up on family news.  It's been so fun.
Who knew such a little tweak to my monthly rhythms could bring such joy?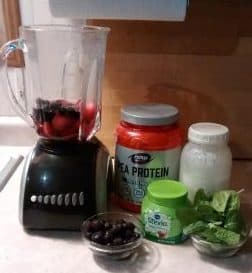 Protein smoothies in the morning
I started drinking protein smoothies in the morning on the advice of Izabella Wentz, the thyroid pharmacist.   Her nutrition advice impacts my health in huge ways since I found out I have Hashimoto's.
I still eat breakfast, but after a protein smoothie, morning cravings disappear.
I always put homemade kefir in my smoothies– until the day we accidentally ate the grain and couldn't make more.
Then I stumbled onto my favorite smoothie hack.  Pour boiling water on frozen strawberries so they blend easily.  Now I do half boiling water and half homemade kefir for the liquid.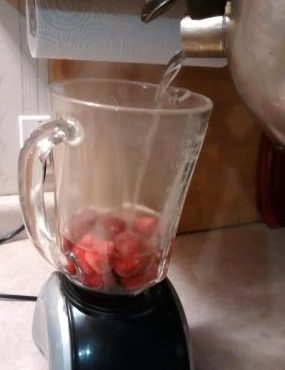 I buy my Pea Protein from Thrive Market, which seems to have the best price. I'm new to Thrive Market, but I'm pretty excited about the automatic shipments. I'm still tweaking my monthly staples.
Another favorite is adding Hershey's Dark Chocolate Cocoa Powder.  Chocolate strawberry smoothies for breakfast?  Yes, please.
Note:  Frozen fruit, boiling water and glass could be a hazardous combination.  Use caution. 
Jesus Always and 20 minutes a day focusing on a loving God
Non-religious studies have found that decision making is positively impacted when you spend 20 minutes a day focusing on a loving God.
It's easy to believe that there's so much to do you can't spare 20 minutes, especially on rushed mornings.
But think for a minute about the returns on investing in eternity.  Taking time to Be still and know that I am God helps the rest of the day to fall in place.  There's enough time for everything.  At least everything God has planned.
This winter, I'm reading both Jesus Calling and Jesus Always large print editions and I don't limit myself to the daily selections.
Intentional Gratitude
Maybe because I'm  glass-half-empty sorta girl, I have a hard time seeing the positives.
I have to regularly remind myself of the blessings.
Top of the list these days is our first grandchild, Caroline.  I might be biased, but I think she's the sweetest baby ever.
What's saving your life this winter?
PS Just for fun, I'm adding links to past posts.