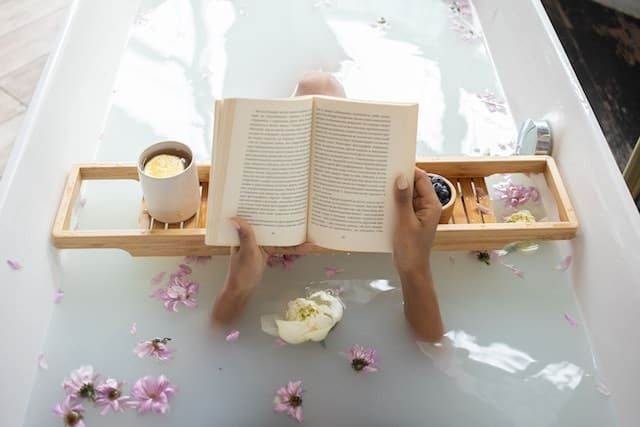 Romance covers a wide variety of books and few of the ones listed here follow a formulaic, Hallmark movie vibe. "Clean" is also a subjective word with many definitions and shades of meaning. For our purposes, books without profanity and sex scenes generally fit the definition. In addition, my personal preference is compelling fiction with likable characters. Beautiful, well-written prose is definitely a plus.
Note: Pictures of book covers are Amazon affiliate links. Clicking through to purchase through these links benefits this site.
Published in this Century
Edenbrooke by Julianne Donaldson
The heir of Edenbrooke believes that females are empty headed flirts until he meets Marianne Daventry. 
She intrigues him enough to changes his plans to flee home and his mother's match making schemes. 
Blackmore by Julianne Donaldson
Blackmore is the name of the estate of Kate Worthington's neighboring friends. It's where their grandparents live and where they spend their vacations. She is enamored by the idea of it and her dream is to visit it.
She also wants to visit India and the only way her mother will support her trip is if she receives and rejects three proposals of marriage. She decides Blackmore is the perfect place to achieve that goal. 
The Kiss of a Stranger by Sarah M Eden
Lord Cavratt impetuously kisses an unknown woman in the garden of a country inn to prove a point. 
He assumes she is a serving woman, but her angry guardian informs him she is a woman of brith whose reputation can only be saved by marriage. 
The marriage of two strangers? What could go wrong? What could go right?
Seeking Persephone by Sarah M Eden
The Duke has a flaw that he believes will keep any woman from marrying him.  
But, with abundant wealth at his disposal, he can surely entice a young woman into marriage by endowing her family with large quantities of money. 
But can two married people get to know each other and find love with scars of the past hanging over them?
Dear Mr. Knightly by Katherine Reay
Five stars for Dear Mr. Knightly!  I struggle to find wholesome, well-written fiction.  This one's a winner.  I'm a huge fan of Webster's Daddy Long Legs, and this modern re-telling knocked it out of the park. I like it better than the original.  The Austen references were fun, but the story itself was poignant.
Even though it's technically Inspirational fiction, the Christian message was subtle, not overwhelming.  Kudos to Reay for a wholesome, engaging work. 
Meet Me in the Margins by Melissa Ferguson
Savannah Cade needs help with her romance manuscript. Can a mystery editor help her solve more than just manuscript problems? 
Writing to an anonymous friend whose advice and interaction you start to fall in love with has You've Got Mail vibes. 
This is a breezy read. Simple, straight forward plot without time jumping or point of view hopping. Just right when life is too stressful for complicated plots with a plethora of characters.
An inside look at the publishing world was fun, too, to someone who has skirted around the fringes for the past decade. 
These is My Words by Nancy E. Turner
"A moving, exciting, and heartfelt American saga inspired by the author's own family memoirs, these words belong to Sarah Prine, a woman of spirit and fire who forges a full and remarkable existence in a harsh, unfamiliar frontier. Scrupulously recording her steps down the path Providence has set her upon–from child to determined young adult to loving mother–she shares the turbulent events, both joyous and tragic, that molded her and recalls the enduring love with cavalry officer Captain Jack Elliot that gave her strength and purpose.
Rich in authentic everyday details and alive with truly unforgettable characters, These Is My Wordsbrilliantly brings a vanished world to breathtaking life again."–Goodreads
Unpredictable.  Well-written.
The Mountain Between Us by Charles Martin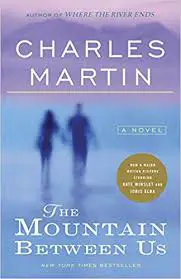 "When a blizzard strands them in Salt Lake City, two strangers agree to charter a plane together, hoping to return home; Ben Payne is a gifted surgeon returning from a conference, and Ashley Knox, a magazine writer, is en route to her wedding. But when unthinkable tragedy strikes, the pair find themselves stranded in Utah's most remote wilderness in the dead of winter, badly injured and miles from civilization. Without food or shelter, and only Ben's mountain climbing gear to protect themselves, Ashley and Ben's chances for survival look bleak, but their reliance on each other sparks an immediate connection, which soon evolves into something more.
Days in the mountains become weeks, as their hope for rescue dwindles. How will they make it out of the wilderness and if they do, how will this experience change them forever? Heart-wrenching and unputdownable, The Mountain Between Us will reaffirm your belief in the power of love to sustain us." — from GoodReads
Another brilliantly written story with a commitment to traditional values.
The plot differs at critical points from the movie version.  Skip the movie.  Read the book instead.
Timeless Classics
Miss Buncle's Book by DE Stevenson
When Miss Buncle is in desperate need of income, she decides to take up a pen name and write a novel based on the quirky characters in her own village. When the book is a smashing success and becomes known in the village, people react in surprising ways to seeing their neighbors' personalities in print. 
A refreshing portrait of life in another era.
This book is a delight to read and proof that offensive content is not necessary to weave a compelling tale. 
Joy in the Morning by Betty Smith
This novel begins with a marriage. It traces the young love of Carl and Annie Brown through the first tumultuous season of their new life together. 
The newlyweds live far from family, he's trying to get through law school, they're trying to make a living and pay the bills. A sweet rendition of young love, of following dreams and passions, of trying to make life work while learning to stand on those wobbly adult legs. 
The daily life, told in exquisite detail, paints life in another century with vivid brush strokes. 
Very satisfying. Non-formulaic. From the author of A Tree Grows in Brooklyn.
I Capture the Castle by Dodie Smith
This book is not your typical romance book, at least not as far as resolution. 
The family has two older daughters, a younger son, a writer father who's creatively blocked and a nice step mother. The story is narrated by the younger daughter, 17-year-old Cassandra. 
The family has fallen on hard times financially and they live in a crumbling castle in England. An advantageous marriage for one or both daughters would help. 
A neighboring family with means and also two eligible bachelor sons adds some drama to the mix. 
Unpredictable plot, likable characters. 
From the author of The One Hundred and One Dalmations.
Rebecca by Daphne du Maurier
This is not a feel good novel. Let's get that out of the way right up front. It's not a typical romance, either. But, if you like intrigue, clever plot twists and a slow moving build, this book is for you. 
It took a full 40 pages before I was drawn into the story. I was curious about all the hype surrounding this book. 
Maxim de Winter's second wife is the narrator of the story. But the shadow of her husband's first wife, Rebecca, is threatening her happiness. 
A compelling page turner.
Pride and Prejudice by Jane Austen
It's hard not to like Lizzie Bennet. She speaks her mind, she's unfazed by social regulations, she's fiercely loyal. And no one can articulate matters of the heart like Jane Austen. 
Five girls growing up in one household is certainly a recipe for matchmaking dilemmas. 
Certainly other Austen titles have won hearts, but Pride and Prejudice often is recognized as standing above the rest. 
The Virginian by Owen Wister
Owen Wister has been credited with starting the genre of the Western, with his story of the unnamed cowboy, the Virginian. 
Wister explores the justice of the newly settle West, the relationships, the quest for man to build their own kingdoms and fence them. The country was captivated by the tales of the people who lived untamed lives on untamed land. 
The Blue Castle by L.M. Montgomery
Best known for writing Anne of Green Gables, L.M. Montgomery penned other novels of note, including The Blue Castle. 
Valancy Stirling, age 29,  lives with her mother and aunt. She's stifled by the expectations of her relatives and her coping method is to build a dream castle in her imagination. 
One day she receives unexpected news that radically changes her outlook. With new freedom, she throws off convention to begin living her own life.
Throughly relatable to anyone who's ever daydreamed and wished they could walk away from stifling convention.
Christy by Catherine Marshall
Set in the mountains of Kentucky, Christy is the school teacher to children who don't always wear shoes and don't always have the means to pack a lunch. 
Confronted with a culture so different from the one she grew up in, Christy is forced to examine her own beliefs about life. She also discovers deciding who to love can be difficult. 
Classic for a reason, Christy will draw you in to the pathos and the drama of the human condition. 
Hannah Coulter by Wendell Berry
Hannah Coulter takes the panoramic view of a person's life, the progression of a lifetime. 
Sometimes when we sit down to a novel, we are looking for perspective, to find meaning for the daily grind. We need to see that what we do day after day matters. Hannah Coulter gives us a clue. For many women, all those meals cooked, all the time serving and caring others adds up to a lifetime of meaning. 
Then there's the small town, rural community. I think our deep longing for community resonates with what happens in small, rural towns where people know each other and care for each other, where lives intertwine in romance, conflict, partnership, friendship and commerce. And no man lives as an island, no matter how solitary they choose to live their lives.
Finally, there's the strong female protagonist in Hannah Coulter. You might not realize she's strong. Not at first. She's the type of woman that is the glue of a community. Keeping her family together. Working the long hours to grow, process and prepare the food that keeps the whole engine running. She tends to the sick, stands by her man and brings up her children. She's the backbone, the unsung hero. Being unassuming makes it hard to recognize her as strong.
Check out more books like Hannah Coulter.