Hannah Coulter is one of the best novels I've read this decade.
For me, it checks all the boxes. It's well-written. It rings true. It feels like a slice of life. It's also hopeful and touches at the level of our deepest emotions and desires. I wish there were a hundred more like it.
Identifying what I liked about this book helped me choose 21 favorites that are similar in one of three categories.
Want the short answer about which books are like Hannah Coulter? Here it is. One person's life? Read A Man Called Ove or Jewel. Rural community? Try Jayber Crow or The Virginain. Strong woman? Maisie Dobbs or The Widows of Malabar Hill
There's so much to love about Hannah Coulter.
First of all, it's brilliantly written. Truly a work of art.
Then there's the panoramic view of a person's life. Seeing the progression of a lifetime, how the grandparents affected their kids and grandkids and then how their kids and grandkids grew up.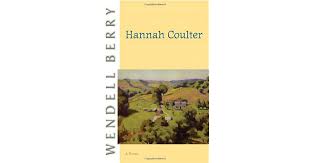 I think this perspective gives us a unique look at a character's life, especially one that is brilliantly portrayed. So many times when we sit down to a novel, we are looking for some perspective, looking for some meaning to the daily grind. We need to see that what we do day after day matters. How better than to examine a life as a whole. Like sitting at a funeral. How does one life matter? How does the way I spend my days and hours matter? What is the big picture of my life? Hannah Coulter gives a clue. For many women, all those meals cooked, all the time serving and caring for people adds up to a lifetime of meaning.
Then there's the small town, rural community. I think our deep longing for community resonates with what happens in small, rural towns where people know each other and care for each other. Where lives entertwine in romance, conflict, partnership, friendship and commerce. Where no man lives as an island, no matter how solitary they choose to live their lives. I know I'm drawn to literary depictions of that type of community. Maybe you do, too?
Finally, there's the strong female protagonist in Hannah Coulter. You might not realize she's strong. Not at first. She's the type of woman that is the glue of a community. Keeping her family together. Working the long hours to grow, process and prepare the food that keeps the whole engine running. She tends to the sick, stands by her man and brings up her children. She's the backbone, the unsung hero. Being unassuming makes it hard to recognize her as strong. She's loyal, she serves her family day after day, year after year. Leans on her faith to get her through hard times. Lives close to the earth and close to her progeny.
Panoramic View of One Life
A Man Called Ove by Fredrik Backman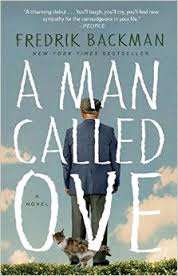 I can't remember the last time a novel made me cry.  This one did.
Ove is near the end of his life, but this novel takes us back to his family, his first love and his losses. It is a bittersweet exploration of what really matters in relationships and what gets in the way.
Love, friendship, community and social awkwardness.  It's the recipe for a great novel.
It demonstrates in brilliant colors that no man is an island.
 Jewel by Bret Lott
"It is 1943 in the backwoods of Mississippi. In the land of honeysuckle and wild grapevine, Jewel Hilburn and her husband Leston – whose love for his wife is the surest comfort she's ever known – are truly blessed. They have five fine children who embrace the world as though it were a sumptuous table set for a feast; and when Brenda Kay is born, Jewel gives thanks for yet another healthy baby, last-born and most welcome.
JEWEL is the story of how quickly a life can change; how, like lightning, an unforseen event can illuminate our lives and set us on a course without reason or compass."– Goodreads
Jewel fights the odds of prejudice and ignorance with a mother's fierce love.
"Bret Lott has created one of the finest and most indomitable heroines of contemporary American fiction."
Beautifully crafted. A pleasure to read.
A Tree Grows in Brooklyn by Betty Smith
"The story of young, sensitive, and idealistic Francie Nolan and her bittersweet formative years in the slums of Williamsburg has enchanted and inspired millions of readers for more than sixty years. By turns overwhelming, sublime, heartbreaking, and uplifting, the daily experiences of the unforgettable Nolans are raw with honesty and tenderly threaded with family connectedness — in a work of literary art that brilliantly captures a unique time and place as well as incredibly rich moments of universal experience. "–Goodreads
Rightly labeled a literary work of art.  Francie Nolan develops the grit and humanity she needs to survive her tumultuous life.
Masterfully written.  A joy to read.
These is My Words by Nancy E. Turner
"A moving, exciting, and heartfelt American saga inspired by the author's own family memoirs, these words belong to Sarah Prine, a woman of spirit and fire who forges a full and remarkable existence in a harsh, unfamiliar frontier. Scrupulously recording her steps down the path Providence has set her upon–from child to determined young adult to loving mother–she shares the turbulent events, both joyous and tragic, that molded her and recalls the enduring love with cavalry officer Captain Jack Elliot that gave her strength and purpose.
Rich in authentic everyday details and alive with truly unforgettable characters, These Is My Words brilliantly brings a vanished world to breathtaking life again."–Goodreads
Unpredictable.  Well-written.
Becoming Mrs. Lewis by Patti Callahan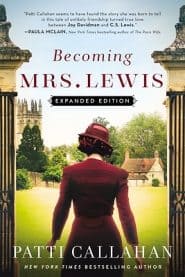 C.S. Lewis has always been one of my favorite authors and The Chronicles of Narnia the pinnacle in children's literature, in my opinion. Even though I knew the basic facts of the love story between Lewis and Joy Davidman, Becoming Mrs.  Lewis fleshed out the story in a probable narrative of their relationship.
I came to see her as an unsung hero in Lewis' life.
There's nothing like an inside peek at the life of one of the world's greatest writers.
(Note: This post contains affiliate links. At no extra cost to you a percentage of your purchase will go to support this site.) 
Small Town Rural Community
Jayber Crow by Wendell Berry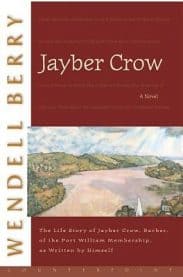 So many of the elements of Hannah Coulter are in Jayber Crow, even the same rural small town with the same citizens.
The complexity of human relationships is a theme here and where one fits in the pecking order of society.
The main character, Jayber, is a likable character and the story traces his earliest years to his latest. He loses his parents early in life, and even though he moves away, an almost magnetic force brings him back to the community of his roots.
I admit feeling conflicted the first time I read this novel. I liked it better the second time.
Peace Like a River by Lief Enger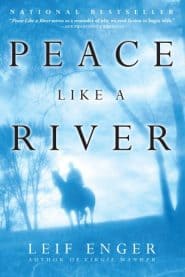 Told through the eyes of an eleven year old boy, the novel is not about a span of time, it mostly just covers one year.
Rueben is the eleven year old, Swede, his younger sister, and Davy their older brother. They live with their father out west, growing up in a modest life.
Circumstances dictate a quest to the west, search for answers to a reality that doesn't add up.
Girl of the Limberlost  by Gene Stratton-Porter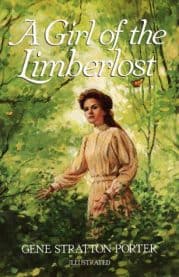 I heard about a genre of fiction called eco-fiction on the What Should I Read Next? podcast. I think A Girl of the Limberlost would fit into that category with it's beautiful descriptions of nature.
Gene Stratton Porter weaves a fascinating story around so many details of flora and fauna. She was a naturalist before she became a novelist, before she became a film maker.
I've seen the house she built in Northern Indiana, a work of art that stands in all it's glory more than a century later.
If you enjoy a "close to the earth" novel, this one's for you.
Freckles by Gene Stratton-Porter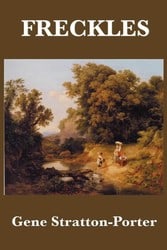 Another of my top picks from Gene Straton Porter is the story of Freckles, a handicapped boy who found his purpose and meaning living close to the earth.
Butterflies, birds, trees and plants. These are all Gene Straton Porter's domain and she is a master at making them as much a part of the story as the humans and animals themselves. Clearly a student of human nature as well as a naturalist, she is able to capture the emotions and relationships in clear detail that is a joy to read.
Christy by Catherine Marshall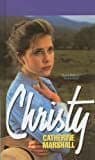 The setting is rural, but can hardly be called small town. Set in the mountains of Kentucky, Christy is the school teacher to children who don't always wear shoes, who don't always have the means to pack a lunch.
Confronted with a culture so different from the one she grew up in, Christy is forced to examine her own beliefs about life. She also discovers deciding who to love can be difficult.
Classic for a reason, Christy will draw you in to the pathos and the drama of the human condition.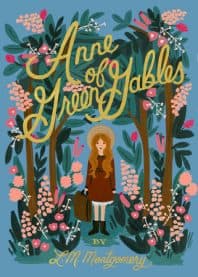 Anne of Green Gables by L.M. Montgomery
Anne is a herione universally loved by girls and remembered fondly by women. Of course, so much of the charm is Anne herself, spunky, competitive, fiercely loyal, throughly human.
But some of it is the wistfulness of small town community where the gossips whisper and pass judgment and the sons and daughters marry their neighbors and hearts are broken never to see healing through the decades.
All Things Bright and Beautiful by James Herriot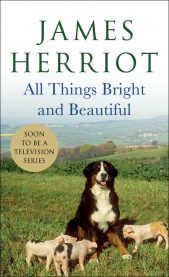 James Herriot follows the life and career of a country vet in England, with whimiscal stories of quirky farmers and engaging animals.
As a master storyteller, you can feel the cold cobblestones and smell the manure. His stories are often humorous and paint vivid pictures.
The Virginian by Owen Wister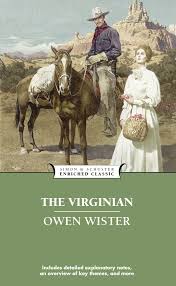 Owen Wister has been credited with starting the genre of the Western, with his story of the unnamed cowboy, the Virginian.
Wister explores the justice of the newly settle West, the relationships, the quest for man to build their own kingdoms and fence them. The country was captivated by the tales of the people who lived untamed lives on untamed land.
Strong female protagonist
The Widows of Malabar Hill by Sujata Massey
 Based of the life of the first female lawyer in Bombay.
Not only does this fictional account weave a riveting tale, it highlights the culture and customs of 1920's India.
Limited educational opportunities, arranged marriages, gender segregation and inequalities.  These were real obstacles.
Navigating that world and winning is a real feat.
Girl Waits With Gun by Amy Stewart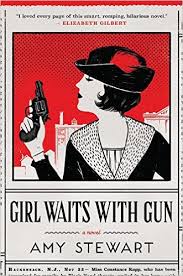 Fascinating novelized account of the country's first female sheriff.
Three sisters living alone in the country manage to get on the wrong side of some shady characters.  Tell how they defend themselves, throw in some family secrets and end up with the a female sheriff.  Well played.
Stewart writes in an engaging style that kept me flipping pages.
I was glad to see the author follows the sisters' story in another book.
Maisie Dobbs by Jacqueline Windspear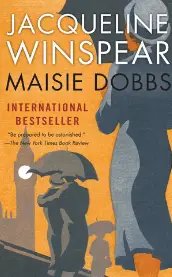 Maise Dobbs is a detective in Vitorian London. Coming from modest means, she is indebted to her benefactors for her education and mentoring.
The work of a sleuth is different in the days before cell phones and fingerprints. An ability to understand human nature and get to the truth are the skills that are needed.
Independent and likable, Maise Dobbs is a heroine to cheer for and skillful plotting of the story keeps you turning pages.
Mrs. Mike by Nancy and Benedict Freedman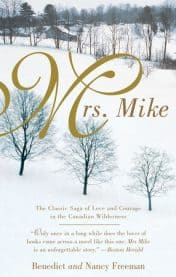 Sixteen year old Maggie O'Flannon is shipped off from her home in Boston to an uncle in Calgary for her health. What she doesn't expect is to fall in love, with the frozen white north and with a Mountie.
Beautifully told, the harsh and beautiful life of rural Canada captures the heart and the imagination.
Pride and Predjudice by Jane Austen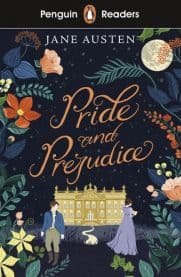 It's hard not to like Lizzie Bennet. She speaks her mind, she's unfazed by social regulations, she's fiercely loyal. And no one can articulate matters of the heart like Jane Austen.
Five girls growing up in one household is certainly a recipe for matchmaking dilemmas.
Certainly other Austen titles have won hearts, but Pride and Prejudice often is recognized as standing above the rest.

Little Women by Louisa May Alcott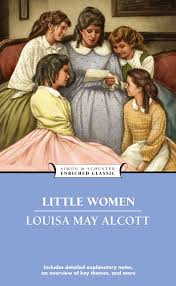 A classic for a reason, generations have grown up with the escapades of Meg, Jo, Beth and Amy. Patterned after the author's own home life, the stories of the four sisters ring true. Each sister is endearing in their own way.
The book contains not so much a plot as a journey as each one reaches to fulfill their destiny.
So, that's the list. Find a category that resonates with you and pick up a new one or re-read an old classic. What books would you add that are similar to Hannah Coulter?
Have you read the other posts in our Read Alike series?
Check out Books Like Seeking Allah, Finding Jesus.
Also, how can you stock your own library with books you love? Check How to Get Hard Copy Books for Free (Almost Free).
Happy Reading!