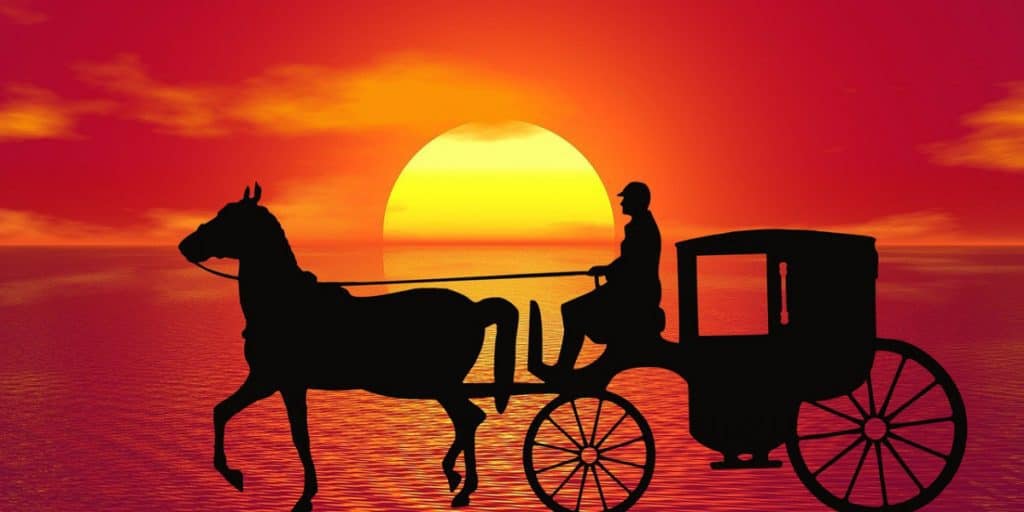 I'd heard about Project Gutenberg's vast digital library, but wasn't sure if PG would have any books I'd like. When I finally checked it out, I was overwhelmed by the selection of great books that are still loved today. Which ones are the best?
Click the links listed to begin reading Project Gutenberg's free ebooks immediately, even if you don't have an Ereader. Included in my top picks are timeless classics: Anne of Green Gables, Pride and Predjudice, Little Women, Wind in the Willows, Black Beauty and The Virginian.
A blessing and a curse our age is the avalanche of information at our fingertips. We can't begin to absorb the smallest fraction of it. 
The problem is overload. 
We don't know where to start. 
There's too many choices. 
It reminds me why my favorite grocery store is Aldi.
I love the low prices, but the best thing for me is the limited choices. There's only one option for white sugar and only one option for white flour.
Decision fatigue is a real problem for me. It helps to have fewer choices.
The same problem exists for Project Gutenberg. With more than 62,000 full length pieces of classic literate available instantly, how do you know what to read? How do you know what you will like? 
That's why I've made a list of the best of the best. 
Of course they're my favorites, but I kept in mined whether or not they were popular to a broad audience. 
You can certainly browse the vast library at Project Gutenberg and find your favorites. But maybe it would help to start out with a short list.
Many are familiar titles and familiar stories with screen and play adaptions, lots of editions and fans that continue today.  
How to Get Started with Project Gutenberg
There's times when it helps to have access to the full texts of great books. When the library's closed or bookstores have shut down or are too far away. When your book budget is spent or you have time to kill but no transportation. When you're quarantined. 
Lots of great reasons to jump into Project Gutenberg.
When you click on a link, you will be given options of different formats for downloading the book.  The first one, html, allows you to read it right on your computer, with no need for an app or ereader. 
Tip for reading: if you choose html and read on your computer, shrink your window with the arrow in the bottom corner so that you're not reading lines clear across your computer screen. Shorter lines feel a lot less awkward and closer to what you would read in a printed book
Search the vast digital library by author or title or category. Find your next great read. 
Even the best resources can be confusing in the beginning. I found these tips and tricks to be helpful. 
History of Project Gutenberg
Project Gutenberg was started on July 4, 1971 by Michael S. Hart when he keyed in the U.S Declaration of Independence to the main frame computer at the University of Illinois. With that humble beginning, the first electronic book was created and the world's oldest digital library was born.
Michael Hart later stated the mission of Project Gutenberg "to put at everyone's disposal, in electronic versions, as many literary works of the public domain as possible for free."
Today the collection contains more than 62,000 books, with more added daily.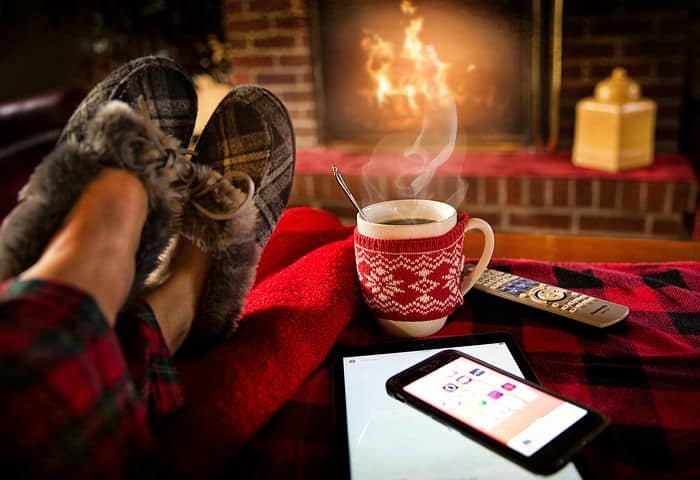 Which books do I enjoy the most? 
Of course these picks are biased. 
They are all books that I know and love. 
They have all earned the rank of classic, they've all stood the test of time and are as much loved today as ever. 
There's lots of good reasons to read old books. 
Sometimes the language is richer with a broader vocabulary. Oftentimes there's more commitment to traditional values. 
My personal opinion is that older books tend to be more character driven than plot driven. Some of the books published today feel like they are all plot, with not much thought at all given to developing character. 
Why re-read classics?  Because you already know you like them. Because you have changed since the last time you read them. Because there's more there that you didn't catch or understand or see last time. 
Great literature improves with a re-reading.
How Can You Find the Books You Love? 
Not every one of my picks is going to float your boat. But there's enough good ones here that have been loved by a lot of people for a lot of years. 
Which are the best PG books for me? Which ones will I like the best? 
That depends on what you like and what you're looking for. 
Light, easy breezy read? Pollyanna
A deep dive into literature that changes public opinion? Uncle Tom's Cabin
The inner world of animals? Black Beauty
The beginning of the Western genre? The Virginian 
So much good stuff here. No better time to find out what all the fuss is about on titles you've heard of or reread a favorite you haven't enjoyed for awhile.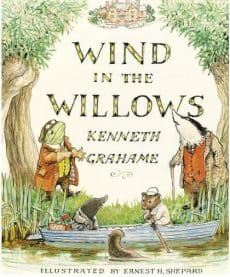 Kenneth Grahme's classic has delighted readers for more than a century. Mole, Rat, Toad and Badger are friends who adventure together, explore true friendship and stage interventions. It is a universal commentary on human nature, because we all know someone like Toad, an enthusiast always jumping into the next great thing and landing in a heap of trouble. The original edition can be appreciated by older kids and teens. Adults will likely engage at a different level.
2. The Importance of Being Earnest by Oscar Wilde
This is a wildly funny story. I've seen the play version and the movie version. Great characters, interesting plot. It's written as a play, but the dialogue is so engaging, little narration is needed. 
Young adults who wrestle with matters of the heart and older adults who counsel them but also struggle with secrets of the past. The story is filled with caricatures of real people who espouse theories so ridiculous they make you chuckle.
A true masterpiece.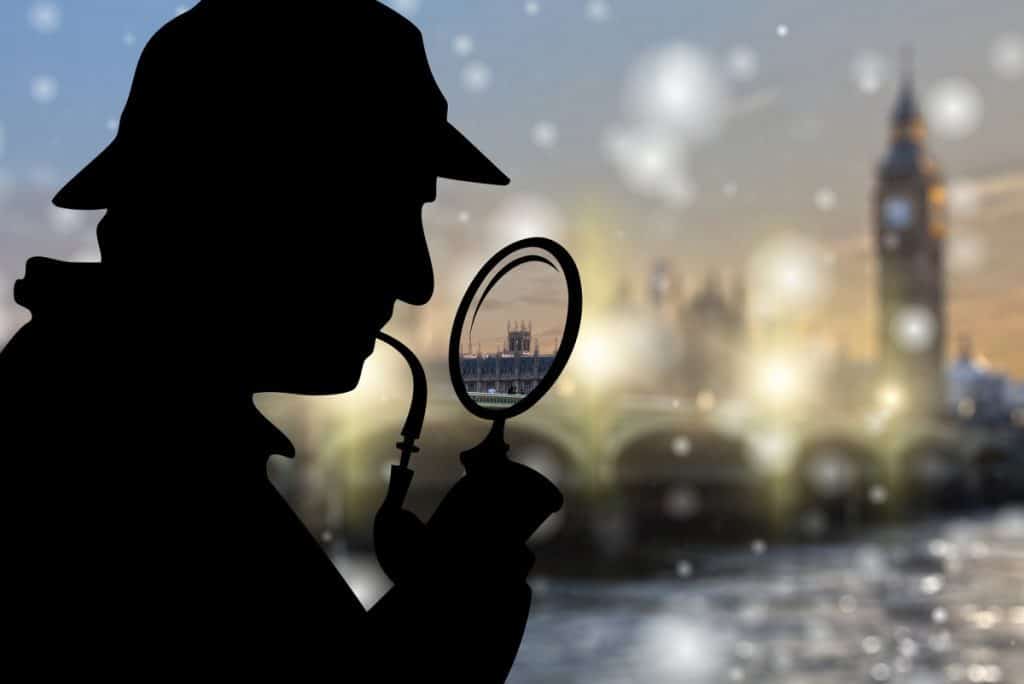 3. A Study in Scarlet by Arthur Connon Doyle
Sherlock Holmes is one of fiction's most iconic characters. Exceptionally brilliant and socially clueless, he leans on his sidekick and friend Dr. Watson to fill in the gaps. Holmes solves the most puzzling mysteries using his highly developed powers of observation and deduction. 
4. The Wonderful Wizard of Oz by L. Frank Baum
The beginning of Dorothy's adventures in the magical land of Oz with the Scarecrow, the Tin Man and the Cowardly Lion. Like all enduring classics, it highlights recognizable principles of human nature. The Wonderful Wizard of Oz is actually the first book in a long series about Oz. I read it to my kids and my son enjoyed it so much he took off reading more books in the series.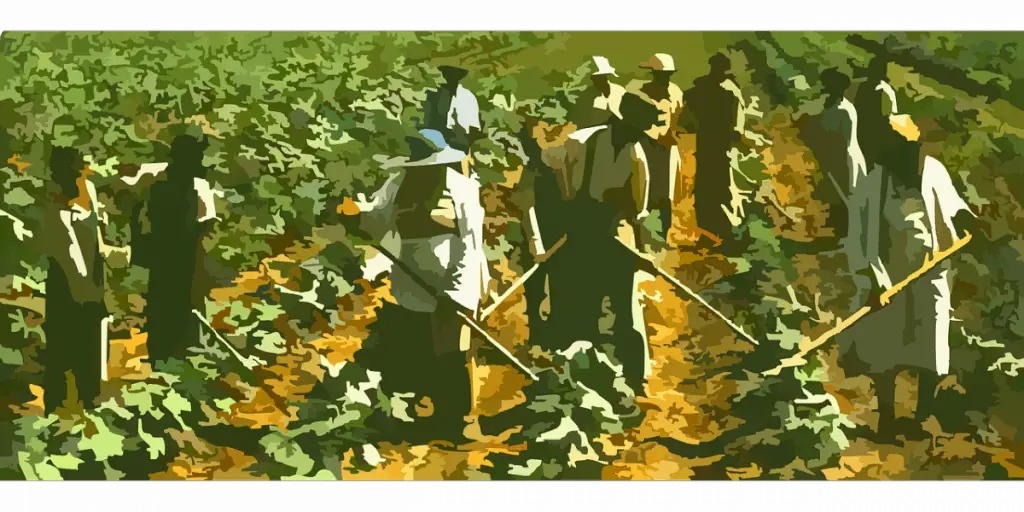 5. Uncle Tom's Cabin by Harriet Beecher Stowe
This is not a light and entertaining read. It's a heart breaking look at slavery and the evils associated with it. At the same time, the author was able to create characters so relatable and compelling that the story captured the imagination of the American people and turned the tide of popular opinion. 
6. Swiss Family Robinson by Johann David Wyss
It's almost hard to imagine why the story of a shipwrecked family on a deserted island is so fascinating, but it is. The mom and dad and four boys survive, they build, they entertain themselves. Simple and satisfying. 
7. Treasure Island by Robert Louis Stevenson
Another well-known classic that is still loved today. Jim Hawkins stumbles into the world of Pirates and buried treasure. Treasure maps with an X, one legged pirates with parrots on their shoulders and other pirate lore can be traced back to the masterful story telling in Treasure Island.
Click here for the audio version of Treasure Island.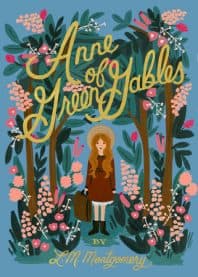 8. Anne of Green Gables by L.M. Montgomery
Anne is a herione universally loved by girls and remembered fondly by women.
Of course, so much of the charm is Anne herself, spunky, competitive, fiercely loyal, throughly human.
Click here for the audio version of Anne of Green Gables.
9. The Virginian by Owen Wister
Owen Wister has been credited with starting the genre of the Western, with his story of the unnamed cowboy, the Virginian.
Wister explores the justice of the newly settle West, the relationships, the quest for man to build their own kingdoms and fence them. The country was captivated by the tales of the people who lived untamed lives on untamed land.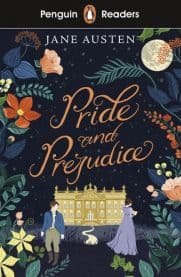 10. Pride and Predjudice by Jane Austen
It's hard not to like Lizzie Bennet. She speaks her mind, she's unfazed by social regulations, she's fiercely loyal. And no one can articulate matters of the heart like Jane Austen.
Five girls growing up in one household is certainly a recipe for matchmaking dilemmas.
Certainly other Austen titles have won hearts, but Pride and Prejudice often is recognized as standing above the rest. 
Click here for the audio version of Pride and Prejudice.
11. Riders of the Purple Sage by Zane Grey
Total Disclosure: I haven't read this one, at least not that I remember. But my husband puts his stamp of approval on it. He's a solid John Wayne fan and likes Louis L'lamour books as well as Zane Grey. Besides being a great story, Project Gutenberg includes an audio option for this one.
Click here for the audio version of Riders of the Purple Sage.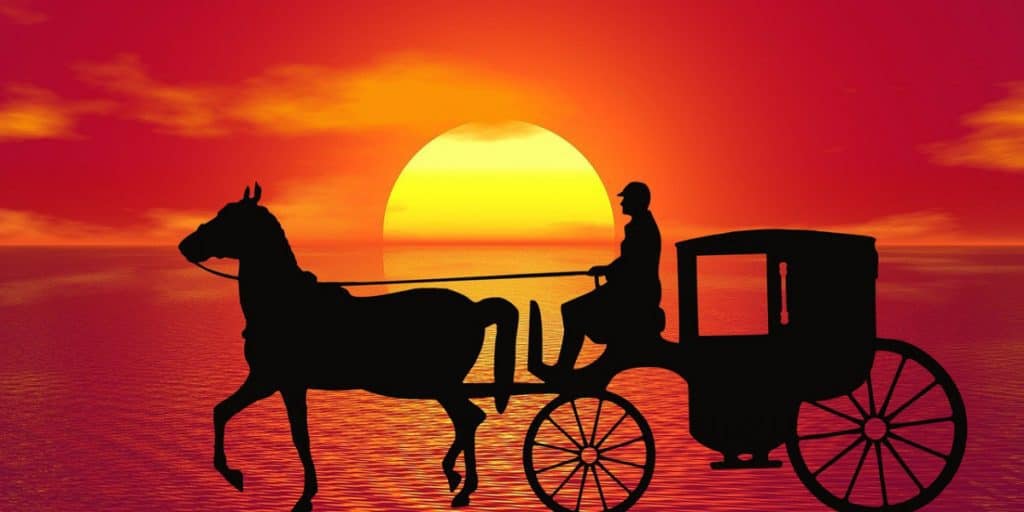 12. Black Beauty by Anna Sewell
I don't know when writers started writing horse stories, but Black Beauty has to be among the first, published in 1877. The story is told from the horse's point of view. Black Beauty's world was a time before cars when the horse played a different role in society than today. Whether or not you love horses, you can still appreciate a tale of man and horse in a simpler time.
13. The Call of the Wild by Jack London
Not only does Jack London paint vivid pictures of the great white north, he also has a way of telling animal stories. Survival against the elements is the perfect back drop to tell the story of the relationship between dog and man.
14. Pollyanna by Eleanor H. Porter
Enter sour old Miss Polly and sweet hard-working Nancy and the captivating motor mouth Pollyanna, who's learned to look on the bright side. I forgot how much I liked this one and got sucked in recently. I have to admit the ending is a little trite, but that's a small price to pay for enjoying Pollyanna's company.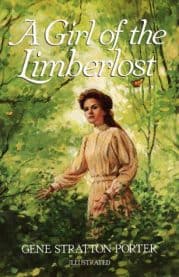 15. Girl of the Limberlost by Gene Stratton Porter
I heard about a genre of fiction called eco-fiction on the What Should I Read Next? podcast. I think A Girl of the Limberlost would fit into that category with it's beautiful descriptions of nature.
Gene Stratton Porter weaves a fascinating story around so many details of flora and fauna. She was a naturalist before she became a novelist, before she became a film maker.
I've seen the house she built in Northern Indiana, a work of art that stands in all it's glory more than a century later.
If you enjoy a "close to the earth" novel, this one's for you.
Click here for the audio version of A Girl of the Limberlost.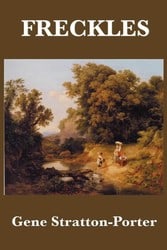 16. Freckles by Gene Stratton-Porter
Another of my top picks from Gene Straton Porter is the story of Freckles, a handicapped boy who found his purpose and meaning living close to the earth.
Butterflies, birds, trees and plants. These are all Gene Straton Porter's domain and she is a master at making them as much a part of the story as the humans and animals themselves. Clearly a student of human nature as well as a naturalist, she is able to capture the emotions and relationships in clear detail that is a joy to read.
The simple, well-loved story of Heidi growing up in the mountains with her grandfather continues to touch generations of readers. The story is a great example of character development winning out over plot.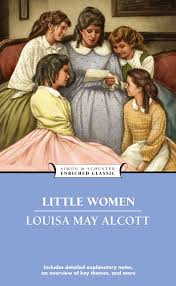 18. Little Women by Louisa May Alcott
A classic for a reason, generations have grown up with the escapades of Meg, Jo, Beth and Amy. Patterned after the author's own home life, the stories of the four sisters ring true. Each sister is endearing in their own way. 
The book contains more of a journey than a plot as each one reaches to fulfill her destiny.
19. A Little Princess by Frances Hodgeson Burnett
One of my lifetime favorites, A Little Princess tells the story of Sara Crewe leaving India and her beloved father to go to boarding school in England. A girl of vivd imagination and story telling gifts, she leans on those gifts to survive heartbreak and tragedy.
Looking for more recommendations? Check out Trent Hamm's list of 50 favorites.
Obviously, there's so much more. Take a look at Project Gutenberg's Top 100 for more great classics.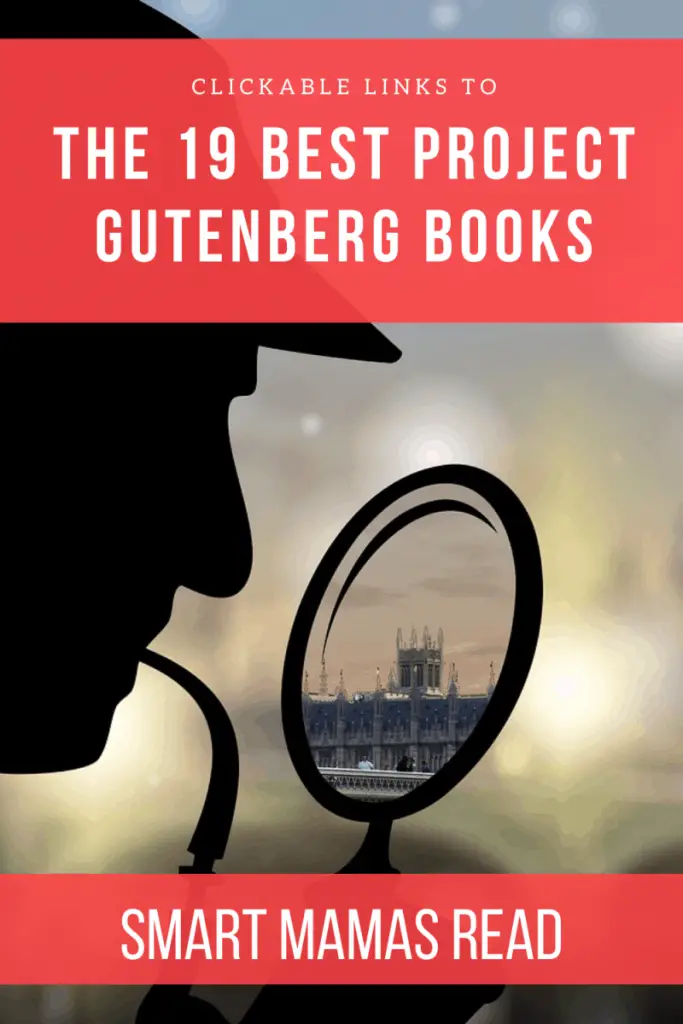 Happy Reading!