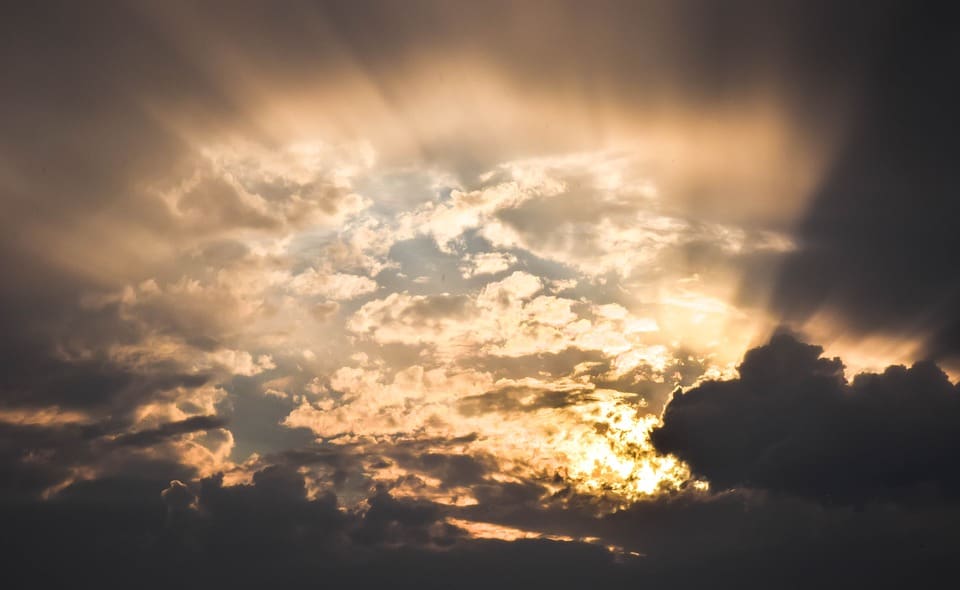 Looking for another book like Unbroken? 
My top picks if you're looking for unbelievable true adventure are Endurance and Into Thin Air. If you love a riveting deep dive into one person's life try Educated or Seeking Allah, Finding Jesus. If heroes from the World War II era is your thing, read We Were the Lucky Ones or The Hiding Place. 
Unbroken by Laura Hillenbrand tells the fascinating, incredible life story of Louis Zamperini. Starting with his early years striving for Olympic fame as a runner, then all the twists and turns of his military career in the South Pacific and finally his return to civilian life and redemption.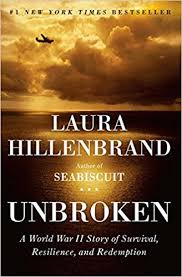 Which characteristics about Unbroken do you find most compelling?
Do you want another riveting, well-told narrative about one person's life?
Does World War II history fascinate you? Would you like to read another book about survivors from that era? 
Or are you drawn to death defying adventure stories that pit man against overwhelming odds? 
There's more for you! My top picks are in these three categories. 
But first, a recommendation that doesn't fall into any of the three: Seabiscuit.
Laura Hillenbrand does incredibly extensive research before crafting her books. The seeds for Unbroken were sown while scouring newspapers tracking the incredible horse racing career of Seabiscuit. The marriage of copious research and masterful story weaving are evident in both books. If you like Laura Hillenbrand's writing style, check out Seabiscuit.
(Disclosure: There are affiliate links in this post. If you click on a book cover and make a purchase, a percentage will support this site.)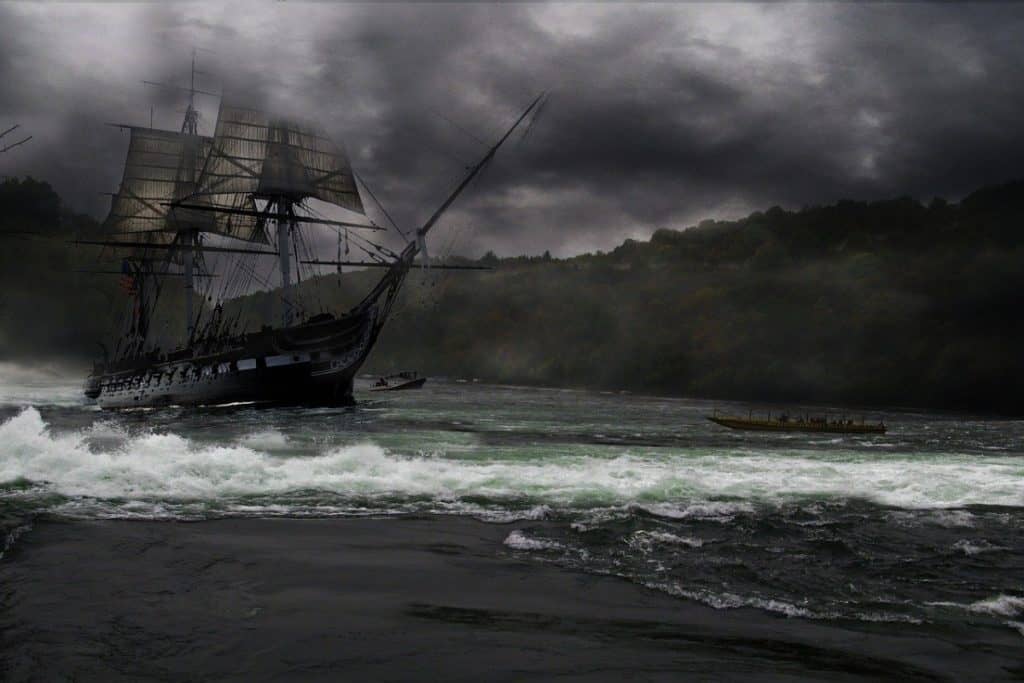 Books Like Unbroken: True Adventure
If you enjoy the true life adventure stories that defy death by overcoming the odds this is your place. The epic battle of man and survival, battling the elements, fighting nature and winning. Modern life doesn't often pit us against the elements any more since we tend to live a more temperature controlled life. But that doesn't mean we can't learn from and appreciate those who have. 
In the Heart of the Sea by Nathaniel Philbrick
Tracing the journey of the the captain and crew of the the whaling ship, Essex, the author employs extensive research of the mostly Quaker community on Nantucket, to whaling in the 1700s and background on the 20 men aboard the Essex. 
Interesting from a leadership and psychological standpoint, it chronicles the different choices man makes in his most desperate hours. 
The journey was supposed to take 2 to 3 years, so the community wasn't alarmed but they didn't know the turn of events that faced the captain during his first command and a partially green crew. 
The writing style moved the story along even while providing informative comparisons to others in similar situations. Another interesting tie in was the influence this journey had on Herman Melville as an inspiration to write Moby Dick. 
The Boys in the Boat by Daniel James Brown
Maybe this true story can't be classified as death defying, but the nine men who chased Olympic Gold in 1936 certainly displayed unusual courage as they fought their own battles.
Tracing the background of some others on the champion rowing team puts you in the boat with the rowers and has you cheering with the crowds on the shore.
The pathos of the story draws you in.  Joe Rantz is an almost Dickensonian hero.
I love the real life lessons of leadership and teamwork as well as the unique challenges of that era of history.  So much to glean from this book.
Endurance: Shackleton's Incredible Voyage by Alfred Lansing
The story of Ernest Shackleton's leadership to bring his whole crew out alive after their vessel is lost in the South Pole Seas is inspiring.
It's a good study in leadership and teamwork. It's an amazing triumph over the elements, even though the primary mission wasn't accomplished. The feat was bringing back everyone home alive.
The difficult decisions faced, the feats of survival, the human interaction: these are the elements of the story that draw you in and keep you turning pages.
Into Thin Air by Jon Krakauer
In 1996, eight mountain climbers lost their lives while attempting to summit Everest.  Jon Krakauer is a journalist and climber who survived and wrote about it.
There's a lot of competing forces at play:  people who spent a lot of money to summit, the commercialization of summiting, magazines that would pay a lot for the story, advertisers looking for heroes.
No one seemed to know that there was a storm blowing in.
One of the critical factors in the deaths was the enforcement of the turn around time. Hall, the team leader, had been so strict about that for other teams, but with this one, he wasn't.  He didn't communicate clearly whether the turn around time was one o clock or  two clock.  On the actual summit day, people were summiting at 4 and 5 o clock.
Should a leader be making decisions that are unquestioned?  Does that actually put his team at greater risk because they don't follow their own wisdom?  Actually, the genius of Hall's leadership was to make the decisions ahead of time, not in the heat of the moment.  And the actual breakdown came in not following through with those wise decisions.
The safety net wasn't there when it needed to be.
Touching the Void by Joe Simpson
"The true story of one man's miraculous survival after a mountaineering mishap high in the Andes of South America."
I've been on the prowl for another great family read aloud, along the lines of Endurance and Unbroken.
There's a lot of climbing terms and concepts that I didn't understand and it took a while before the story became compelling.  If I hadn't known what was coming, I'm not sure I would have stuck with it.  The account is a testimony to the human will to survive.  Although it was only given a passing reference, it's also a testimony to the prayers of Joe's mother.
It's fascinating to me to analyze the decisions you make in the face of death.  What motivates you to keep going when it's hopeless and what motivates you to give up?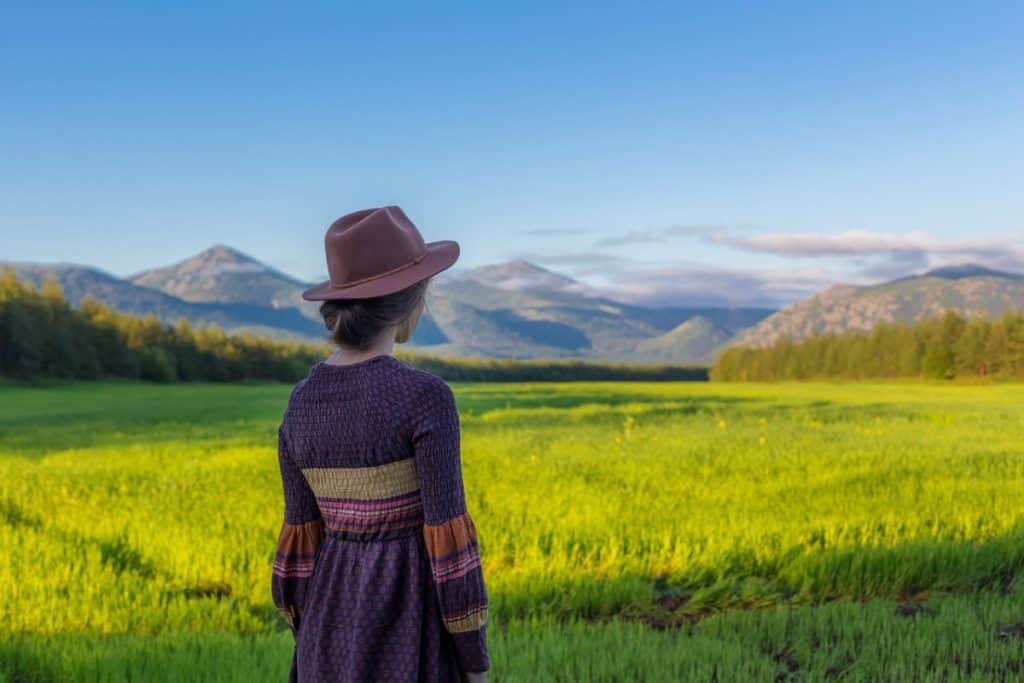 Books Like Unbroken: Riveting Accounts about One Person
Unbroken is a biography, but this list includes memoir and even some fiction. What they have in common is the riveting story of one person's life, spanning the decades. 
Educated by Tara Westover
I found myself thinking about this book long after I finished it.
"Tara Westover was 17 the first time she set foot in a classroom. Born to survivalists in the mountains of Idaho, she prepared for the end of the world by stockpiling home-canned peaches and sleeping with her "head-for-the-hills bag". In the summer she stewed herbs for her mother, a midwife and healer, and in the winter she salvaged in her father's junkyard."– from Amazon
How do you earn a doctorate without attending school till age 17?
This question drives the book, but there's so much more: mental illness, brainwashing, belief systems accepted and rejected, family dynamics, isolationism and, mostly, confronting your history honestly without bitterness.
There's a few heroes I love in this narrative, in addition to Tara herself who confronts her own story with transparency and courage. She dares to travel the road not taken.
Since I've read it, it continues to haunt me (in a good way) and intrigue me and fascinate me.
Highly recommended.
Hillbilly Elegy by J.D. Vance
The only thing I didn't like about this book was gratuitous language.  Sometimes language in a dialogue can prove a point, but there's no good reason for it to be in the narrative.
That being said, I love the social analysis wrapped around a boot-strapping overcomer's story. J.D. Vance emerged from an impoverished childhood to graduate from Harvard and become a successful lawyer.
I love the positive impact and stability the author's grandparents brought to his life.
My heart breaks for the young people in this country, especially for the homes that so many grow up in–for the poverty–not of money so much as love, stability, education and faith.
The Sun Does Shine by Anthony Ray Hinton
What would it be like to be convicted of a murder you didn't commit and then spend 30 years on death row?
Amazingly, Anthony Ray Hinton is not an angry, bitter man even though it would be the logical reaction for an extreme injustice.
What's it like for the men sitting on death row?  How would you feel?  What would you think?  How do you make it every day?
This is an inside look and, incredibly, a hopeful look.
Fearless by Eric Blehm
Navy SEALS are often lauded for superior teamwork. What makes them so effective?
Fearless tells the story of one SEAL from the elite Team Six, Adam Brown. 
His journey to becoming a highly decorated SEAL is certainly not conventional. This traces the story from before he began rigorous training to become a SEAL, through the time when he was involved in perilous missions up until his ultimate sacrifice. 
Of special note on the subject of teamwork is the way Navy SEALs operate, a process that Daniel Coyle highlights in his book and plays out in Adam Brown's team.
Hannah Coulter by Wendell Berry
Hannah Coulter takes the panoramic view of a person's life, the progression of a lifetime. 
Sometimes when we sit down to a novel, we are looking for perspective, to find meaning for the daily grind. We need to see that what we do day after day matters. Hannah Coulter gives us a clue. For many women, all those meals cooked, all the time serving and caring others adds up to a lifetime of meaning. 
Then there's the small town, rural community. I think our deep longing for community resonates with what happens in small, rural towns where people know each other and care for each other, where lives intertwine in romance, conflict, partnership, friendship and commerce. And no man lives as an island, no matter how solitary they choose to live their lives.
Finally, there's the strong female protagonist in Hannah Coulter. You might not realize she's strong. Not at first. She's the type of woman that is the glue of a community. Keeping her family together. Working the long hours to grow, process and prepare the food that keeps the whole engine running. She tends to the sick, stands by her man and brings up her children. She's the backbone, the unsung hero. Being unassuming makes it hard to recognize her as strong.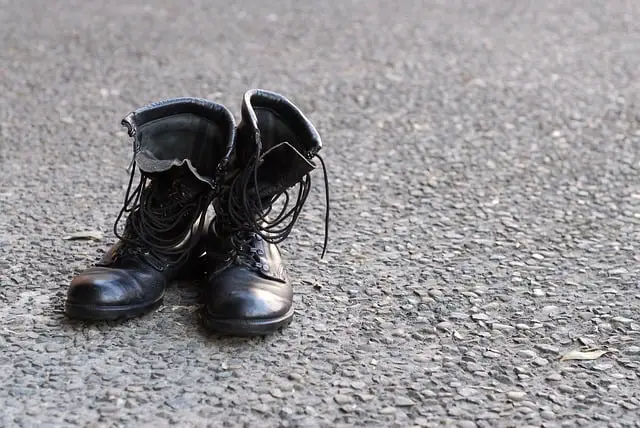 Books Like Unbroken: WWII Era Heroes
The advent of World War II and the fight against evil globally gave rise to heroes that still inspire us. As the generation that faced those horrors have almost completely left the planet, their courage, ingenuity and perseverance remain to inspire us to face the giants in our place in history.
Anne Frank: the Diary of a Young Girl by Anne Frank
A Jewish teenager hides with her family and family friends during the German occupation of the Netherlands. She starts journaling as a record of her life and thoughts during the two years of their self-imposed captivity. 
She has an incredible ability to articulate her inner life as well as tell the story of the unusual circumstances they are living. Clinging to hope, fighting off boredom and despair, the usual conflicts and alliances that exist between family and friends. 
Another fascinating look at how people react to adverse circumstances. Not just an academic study, though, because Anne is such a human relatable heroine. 
We Were the Lucky Ones by Georgia Hunter
"Inspired by the incredible true story of one Jewish family separated at the start of World War II, determined to survive—and to reunite—We Were the Lucky Ones is a tribute to the triumph of hope and love against all odds." —Amazon
The Kurcs were from Radom, Poland, but in the course of the war, three generations are spread throughout Europe and beyond, fleeing the German regime.
I am in awe of this story. It is a light in a dark time and highlights the triumph of love, family and the will to survive.
Code Girls: The Untold Story of the American Women Code Breakers of World War II by Liza Mundy
Thousands of women worked on breaking codes during WWII. The government began by recruiting and training at women's colleges, sending secret letters to students in the fall of their senior year.
Then they started recruiting teachers.
The work took special skills, and they didn't always know what they were.
Intercepting and understanding enemy communication proved to be the critical strategy for the allies to win the war.
Thousands of American women working secretly to break enemy codes turned the tide.
This is the untold story of those women.
The Hiding Place by Corrie ten Boom
A Christian family in Holland hides Jews from the Germans during World War II.  Corrie Ten Boom's incredible story of espionage, imprisonment and forgiveness.
The Ten Boom family takes their faith seriously.  They believe the Jews are God's Chosen People and risk their lives to protect them.
They continue to trust God in spite of horrific circumstances and they see His hand at work.
Man's Search for Meaning by Viktor Frankl
Viktor Frankl was a prisoner in a concentration camp in Germany. As a psychiartrist, he analyzed the fellow prisoners, the ones who had given up hope and died and the ones who had the will to live.
He concluded that everyone needs to find their own reason for being on the planet: their life's work.
Focusing his thoughts on finishing his book and seeing his wife again sustained him during the horrific experience of the concentration camp.
Looking for more great book recommendations?
Check out my other read alike posts Books Like Hannah Coulter and Books Like Seeking Allah, Finding Jesus.