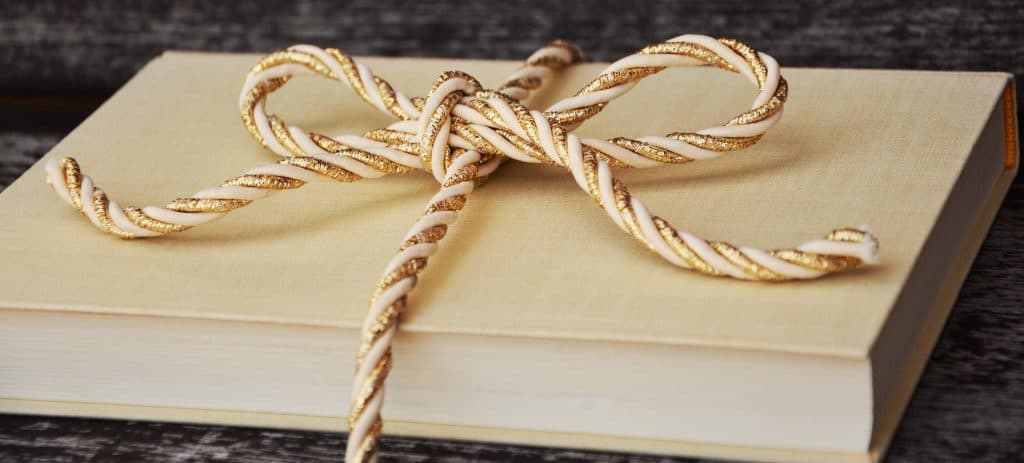 I have a lot of angst over gift giving. A lot of stress, second guessing and feeling inadequate. It's easy to slide into negative thinking and believe "I'm just not good at gift giving."  
The truth is it's a mixed bag. Sometimes I hit the nail on the head. Other times I've been way off the mark. Sometimes I've failed spectacularly. 
So, how do I get out of this rut to score a better track record? 
More importantly, how do you crush gift giving decision fatigue? By applying Kendra Adachi's Lazy Genius principles of Name What Matters and Decide Once. 
The Problem with Decision Fatigue
Decision fatigue is a modern phenomena that comes from the need to make thousands of decisions every day. There's the food decisions, the clothes decisions, what to do with free time, how to get the work done, who to talk to and what to talk about. The mental tax eventually wears us down and wears us out. 
It's wonderful to have so many choices, but it can be overwhelming. 
When we hit the limit of how many decisions we can make in a day, we start to make bad decisions or we stop making decisions. When the need to keep making decisions outstrips our ability to do so, we have a breakdown or blow a fuse or shut down completely. 
This is a problem. 
But, there is a way to combat it.
Name What Matters
Determine your values. 
Kendra Adachi calls it naming what matters.  
I'm a new fan of Kendra Adachi's The Lazy Genius Way. Her principles are mind blowingly helpful. For my money, it's the most helpful book on life management since The 7 Habits of Highly Effective People. 
When you identify your top values — when you name what matters— other decisions become easier. 
How does this apply to gift giving?
What matters to you? 
For example, are you trying to communicate love? Or is this an obligation? 
Is staying in budget important? Equality and fairness to other gift recipients? 
Do you want to give something practical or beautiful? Something with sentimental value or meaning? Or a minimalist gift that doesn't pile up stuff such as an experience, consumable or subscription? 
Maybe staying in budget and treating everyone fairly are your top values. Those values inform the other decisions. 
Decide Once
How do you beat gift giving decision fatigue? 
After you name what matters, decide once.
Decide Once is another of the Lazy Genius principles. It means that you make a decision that you apply to all similar situations until it doesn't work any more. 
Develop a go-to strategy that applies repeatedly. 
When you have a fall back, you can reduce the number of decisions that you are making. 
This has multiple applications when it comes to the gift giving process— when to give, what to give, how to wrap, what to do about a card. 
Her advice borders on life saving.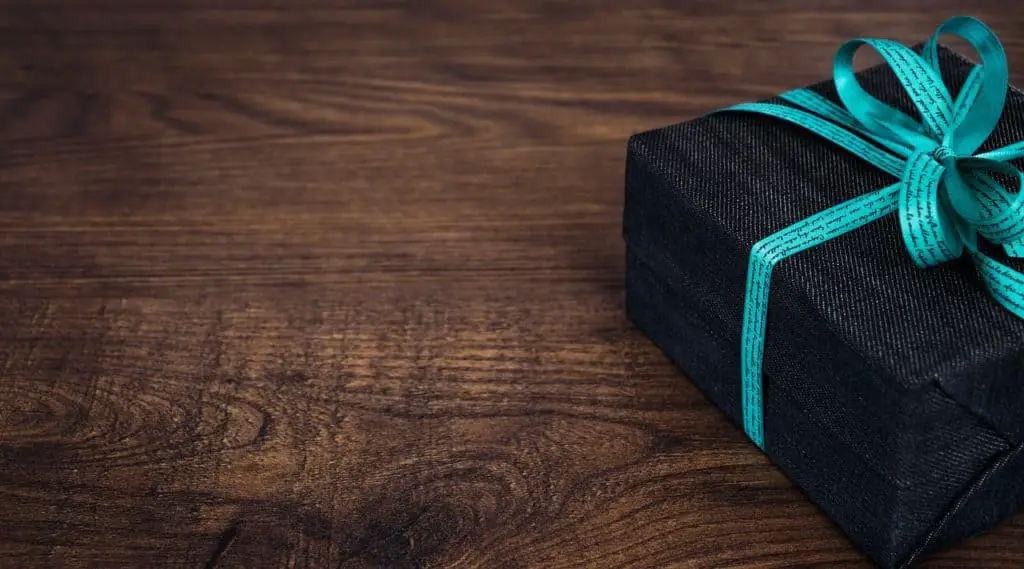 How Decide Once Applies to Gift Giving
Start with will you give a gift at all. 
Then decide what the gift will be and what you will do for wrapping and cards. 
Having a go to reduces the number of decisions you make. 
Deciding once could mean that you always give art supplies to kids, or always a T shirt and pair of jeans, or always a book with cash. 
You can choose to always use gift bags or brown paper or no wrapping, just a bow.
When my kids were young, and they were invited to a friend's party, I would use one of their school pictures as a gift card. This solved the problem of buying a gift tag, it was personal, and their friends got to keep the picture. 
Sometimes we develop a go to strategy naturally, but it helps to put it in a framework. 
Kendra's Brilliant Example
For example, Kendra Adachi gives Myquilynn Smith's book, The Cozy Minimalist, as a teacher's gift every year. I love this on so many levels. 
First of all, it's a book.
I love giving books as gifts and recognize that it's not always easy. 
Secondly, it's a great gift! I saw a teacher comment about getting 15 mugs every year as a teacher gift. Wow. That's overwhelming. But practical, universal principles on home decorating is something every woman can use. 
Other Book and Occasion Pairings
This idea can be expanded to other occasions. Take weddings, for example. 
We often give Love and Respect with a gift card as a wedding present. 
Cookbooks make a great wedding present, like Joanna Gaines' Magnolia Table. Ree Drummond, The Pioneer Woman who has several good cookbooks. Or try a basic, all-inclusive one like The Better Homes and Gardens Cookbook.
There's a nice trend in our area to give a book at a baby shower in place of a card.
There's so many great books for babies. 
One of my favorite kind of books for babies are Indestructibles. Unlike board books, they can't be ruined by being chewed. 
Check out my list of my favorite books for babies.
When we owned a bookstore, there was a customer who went to every baby shower at her large church always bought Sandra Boynton board books as gifts.  It was her go to strategy.  
My friend Marilyn gave a Bible to each of her seven grandchildren that she had read through- making notes, marking passages and praying for that child. What a treasure those kids have from their grandma. 
My Favorite Books to Give
Some people on your list are readers and some are not. 
So books might not work for everyone on every occasion. No problem. 
But, don't overlook the times when a book or a boxed set of books is the perfect gift.
Jesus Calling devotional by Sarah Young makes a nice gift. The large print has all the scripture verses written out so that you don't have to look them up. 
I'm a lifetime fan of C.S. Lewis' The Chronicles of Narnia. I think there's something there for every age from about 5 and up. The boxed set makes a nice family gift.
The Insanity of God by Nik Ripkin is a gift that we've been giving lately. It tells stories about the impact of the gospel on people's lives and the effects of persecution on believers. 
Turn the Ship Around! is a great book on leadership for the leaders in your life.  
Harold and the Purple Crayon is a great book for kids about the possibilities of imagination. 
Lola Dutch is another whimsical heroine that brims with possibility. 
A Child's First Bible by Ken Taylor is one that we like to give to our grandkids.
I've given scores of books as gifts. Sometimes I missed the boat completely. Other times it's been near misses. Once in a while I knock it out of the park. Sure, I'd like to improve my odds.
But Kendra Adachi's Lazy Genius Principles give me the encouragement I need to believe that, for me, giving books matters and it's worth it to keep swinging.