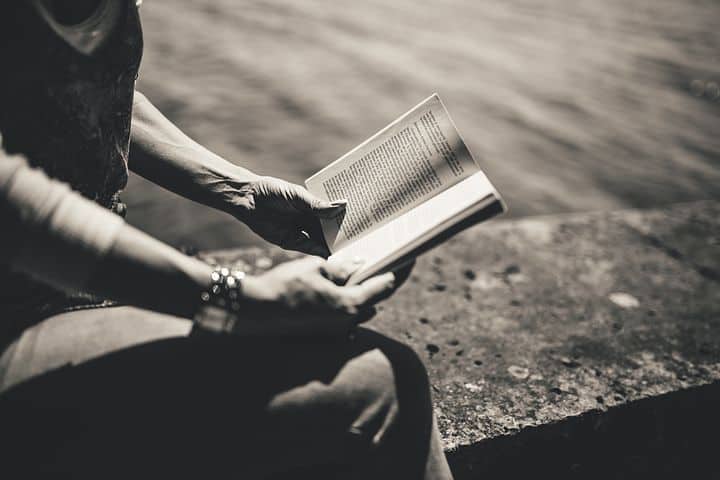 I grew up in a read aloud family. I knew I wanted that for my kids and my husband agreed. Some of my best parenting memories are family read alouds. Even with all the screen temptations today, I believe in the value of family read aloud time. 
My top three picks if you are just starting with family read alouds are McBroom's Wonderful One Acre Farm, Wonder and The Lion, the Witch and the Wardrobe. You need some quick wins if your family is ready to add chapter books to picture books.
Depending on the listening ability of your kids, these could work if your youngest is around age 4 or 5. 
Best books for starting a family reading tradition
If you're just getting started with family read alouds, you need some quick wins. High quality picture books could be a good option, but if your kids are ready for chapter books these are my top picks.
They're books that have wide appeal but don't take forever, a perfect jumping off point for establishing family read aloud time.
It's important to let go and move on when books aren't working for everyone, including adults.
Note: Pictures of book covers in this post are Amazon affiliate links. Purchasing through these links will earn commissions for this site.
McBroom's Wonderful One Acre Farm by Sid Fleischman
Short and funny, tall tales that are a joy to read out loud. A terrific place to start for a quick win. 
Farmer McBroom and his passel of youngun's encounter bizarre twists of fate. Their zany antics add to the craziness, and a scheming, snarky neighbor man rounds out the cast.
Frindle by Andrew Clements
I love Frindle for the same reason I love Harold and the Purple Crayon. Because it teaches us to believe in possibility. 
Nicolas Allen was a fifth grader who believe he could make an impact. First on his classroom, then on his school, on his community and beyond. It took an idea, a belief and someone who believed in him. Heart warming story for all the dreamers of the world. 
A tribute to the power of imagination, Frindle asks the question, What if a fifth grade boy can change the dictionary? 
Wonder by R.J. Palacio
What a great book!  Highly recommended for all ages.
I love the way it tackles head on mega topics: embarrassment, shame, discouragement, rising above difficult circumstances, the elements of a true friendship.  
August Pullman is a likable fellow.  If he were a jerk, this story wouldn't have worked.
It strikes at the very heart of what it means to be a person.  Where do you fit into society.  How does society react to you?
It's not just an overcomer story.  It's a family systems story.  Our family of origin matters so much when it comes to what we believe about ourselves.
I love the middle school principal in this story.  I love the way he has such a deep understanding of kids.  I love how he can see what is happening beneath the surface.  This is great for teachers, administrators, youth pastors, everyone who deals with kids.  And for kids, themselves.
The Lion, the Witch and the Wardrobe by C.S. Lewis 
I consider C.S. Lewis' Chronicles of Narnia to be the pinnacle of children's literature. These stories can be appreciated at all ages (beginning around age 5), maturity levels and intellects. They can be classified as fantasy, yet the truths they portray are real. In the midst of stories of talking animals, Lewis manages to paint realistic pictures of human nature and personality. They can be reread multiple times. 
The Lion, the Witch and the Wardrobe was the first in the series that Lewis wrote, though some people like to start with The Magician's Nephew which tells the story of the creation of Narnia. I recommend starting with Wardrobe and view The Magician's Nephew as a prequel. 
If you're curious about Christian themes and symbols in The Lion, the Witch and the Wardrobe, read my post Are The Chronicles of Narnia Christian?
The Penderwicks by Jeanne Birdsall
5 Stars!  I LOVE, LOVE, LOVE this whimsical story. (That's a lotta love.)  I read it to the teens in my carpool, and gave it to my nieces and nephews.
Four motherless girls on vacation with their father.  Their romps with pets, neighbors and each other:  a simple, but satisfying plot.
I loved the uplifting, engaging characters.  Real heroes.  Great values.   Whimsical.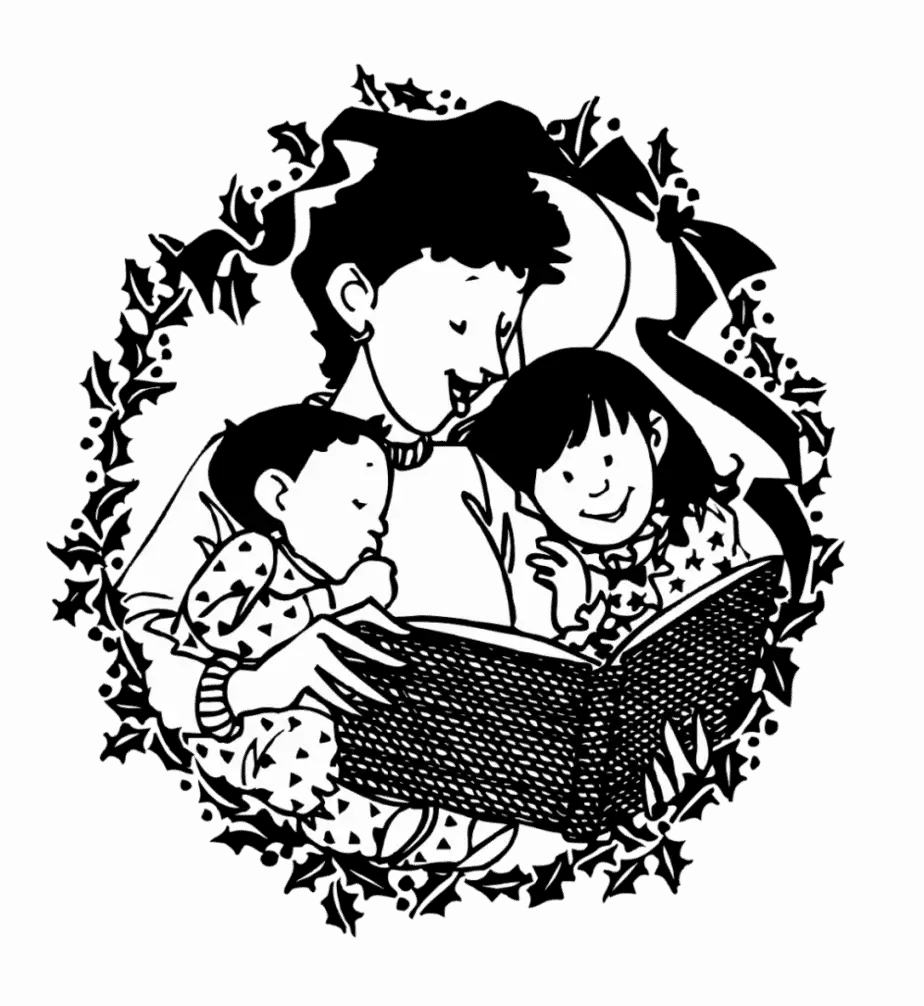 Read Alouds for younger kids
There's not much in life I enjoy more than clean, damp kids in footie pajamas snuggled up for a story. 
But I certainly understand that Norman Rockwell pictures aren't reality every night. Some nights you've had it up to here, you gave everything at the office and you just need the kids to obey, be quiet and go to bed. 
I'm not saying that doesn't need to happen some nights. 
Maybe your work schedule or kids' activities make bedtime reading impossible. Then it's time to get creative— audiobooks in the car, read aloud time on vacation or road trips, during breakfast or after lunch. 
Parenting is a long series of adjustments and many things work only for a season. 
An important factor is to pick engaging books that have everyone begging for one more chapter. When you're in the middle of a book like that, it's easy to find cracks in the schedule to squeeze in a read aloud session.
Adventures with Waffles by Maria Parr
Lena and Trille are next door neighbors and best friends, coconspirators in mishaps. While getting in and out of scrapes, they learn a lot about friendship, family and life.
Although recently published, this book has the timeless feel of a classic.
Charlotte's Web by E.B. White
I'm fond of E. B. White's classic, Stuart Little, but Charlotte's Web comes out on top for me. Maybe it's that (spoiler) Charlotte's death made me cry when I first read it as an eight year old.
It never occurred to me before that this is a redemption story, but so it is. Charolotte the spider's mission is to save her friend, Wilbur the pig, from the butcher's block. Warm and wise and full of truth just like all the best children's literature. One of my favorite scenes is when Fern's mother seeks out the doctor's advice because her daughter claims to have conversations with the barnyard animals and the doctor is open to the possibility that maybe she does communicate with animals.
The Mouse and the Motorcycle by Beverly Cleary
Beverly Cleary penned many great books for kids. The Ramona series is hilarious. My boys enjoyed the adventures of Ralph S. Mouse when they were little.
My personal feeling is that mice in literature are adorable. Mice in real life is another matter altogether. Regardless, I found the stories of the midget motorcyclist to be compelling and engaging.
A Little Princess by Frances Hodgeson Burnett
One of my lifetime favorites, A Little Princess tells the story of Sara Crewe leaving India and her beloved father to go to boarding school in England. A girl of vivd imagination and story telling gifts, she leans on those gifts to survive heartbreak and tragedy.
Begin reading this book immediately following this link to the complete ebook at Project Gutenberg  A Little Princess by Frances Hodgeson Burnett
Charlie and the Chocolate Factory
Roal Dahl's classics, such as James and the Giant Peach, have pleased children and adults for decades. I have a soft spot for Charlie Bucket up against the spoiled and privileged children who found golden tickets and won a tour of Willie Wonka's mysterious chocolate factory.
Every kid and kid at heart wants to be a winner. Rooting for Charlie is just so satisfying.
The Great Brain by John D. Fitzgerald
Hilarious antics and adventures of a clever boy growing up more than a century ago.
His ability to connive, wheel and deal, get in and out of scrapes and come out on top is impressive and amusing.
Based on the memories of the author and his older brother, Tom's childhood days growing up in Utah.
The Wizard of Oz by L. Frank Baum
The beginning of Dorothy's adventures in the magical land of Oz with the Scarecrow, the Tin Man and the Cowardly Lion. Like all enduring classics, it highlights recognizable principles of human nature. The Wonderful Wizard of Oz is actually the first book in a long series about Oz. I read it to my kids and my son enjoyed it so much he took off reading more books in the series. 
Begin reading the free ebook book immediately by following this link to the Project Guternberg edition.  The Wonderful Wizard of Oz by L. Frank Baum
Wind in the Willows by Kenneth Grahame 
Kenneth Grahame's classic has delighted readers for more than a century. Mole, Rat, Toad and Badger are friends who adventure together, explore true friendship and stage interventions.
It is a universal commentary on human nature, because we all know someone like Toad, a reckless enthusiast whose impulsive antics land him in trouble. Younger kids can enjoy the tale of the friendship of talking animals. Older kids, teens and adults can engage at a different level.
Mary Poppins by P. L. Travers
P.L. Travers captures human nature so vividly and humorously that I enjoyed Mary Poppins more as an adult than I did as a child.
The Banks family needs a nanny. They think it's to care for the children. Mary Poppins knows the deeper reason.
Caddie Woodlawn by Carol Ryrie Brink
Caddie Woodlawn is perhaps an under appreciated classic. My husband has fond memories of hearing this read aloud by his teacher in elementary school. He remembered the story, but forgot the title of the book. Stumbling across it decades later like reuniting with an old friend.
Caddie is the spunky spirited heroine growing up during the Little House on the Prairie era.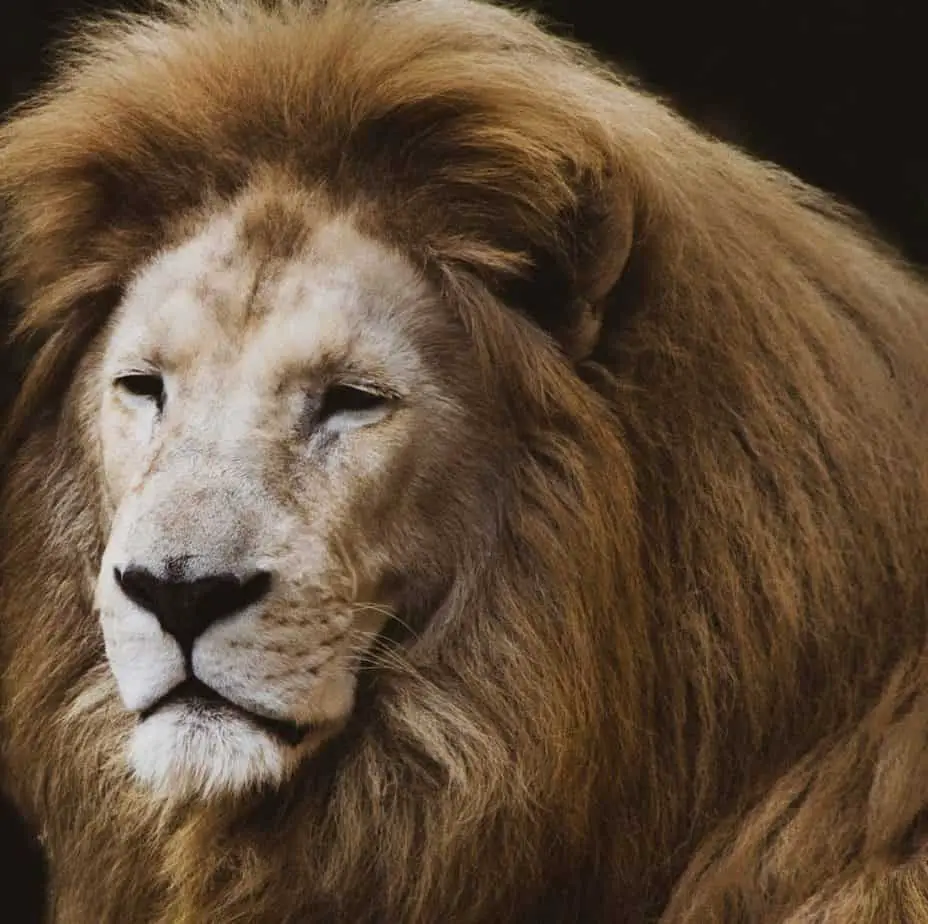 The Chronicles of Narnia by C.S. Lewis
I've already mentioned The Lion, the Witch and the Wardrobe, but there are six more books in the series just as worthy to be family read alouds.
Lewis tells compelling stories with an amazing economy of words.  He weaves timeless truths into  tales that highlight the classic conflict between good and evil.
I can't recommend them highly enough.
If you're wondering about Christian themes and symbols in the Narnia books, read my post Are the Chronicles of Narnia Christian?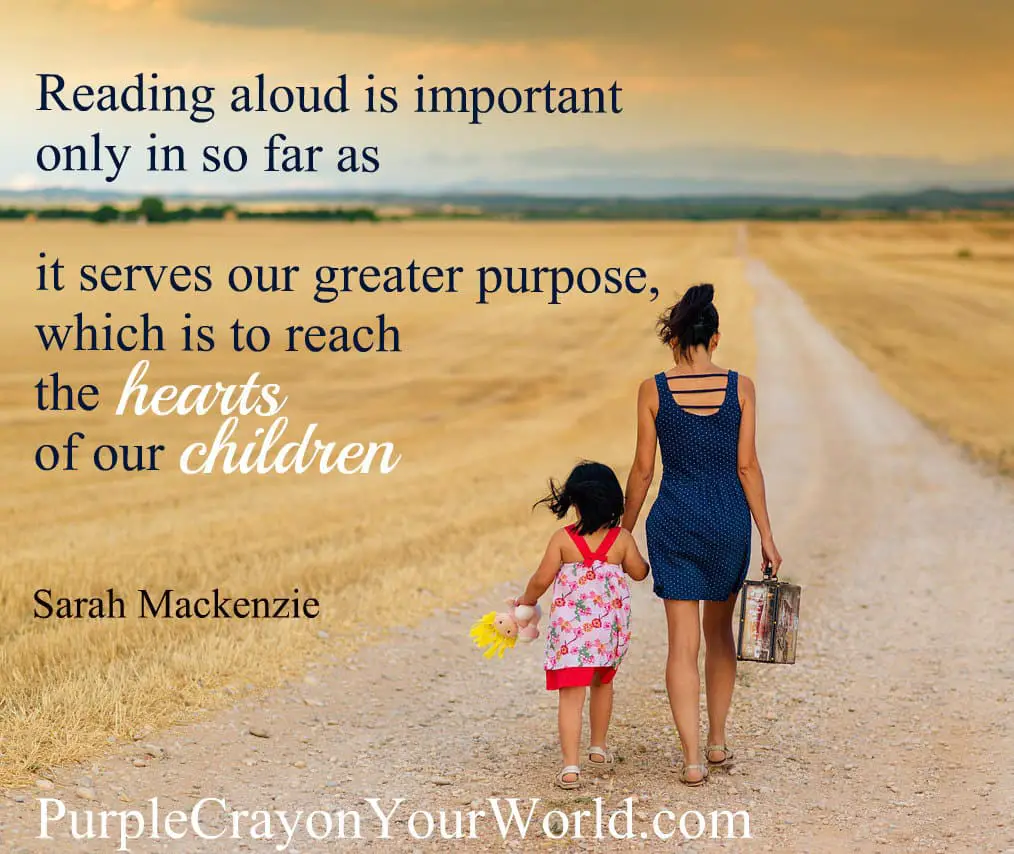 Read Alouds for Older Kids
Some books on this list are here because of subject matter more appropriate for older kids. Others are longer, more complex stories that require the patience and focus of more mature kids.
One of the key factors for successful family reading time is pleasing all ages, especially the adult reading. Layered humor works. But so does wise, whimsical, compelling stories that captures the imagination of all ages.
As C.S. Lewis said, "A children's story that can only be enjoyed by children is not a good children's story in the slightest."
Don't be afraid to drop any book that isn't working and move on. The goal is delight for everyone, even if you have to work harder to find what fits in the overlap of the Venn diagram.
The War That Saved My Life  by Kimberly Brubaker Bradley
Nine-year-old Ada's twisted foot is the shameful secret that causes her mother to confine her to their small apartment. When her little brother Jamie is sent out of London to escape the war, Ada plays stowaway to escape her own life.
Her life in the country and her relationship to the mistress of the farm opens her eyes to new ways of living and believing.
Great story.
Johnny Tremain by Esther Forbes
Set during the time of the United States War for Independence, Johnny Tremain tells the fictional story of a young man apprenticed to be a silver smith.
His front row seat to the history making events of his day creates a compelling backdrop for his own personal challenges.
Anne of Green Gables by L.M. Montgomery
Anne is a herione universally loved by girls and remembered fondly by women. Of course, so much of the charm is Anne herself–spunky, competitive, fiercely loyal, throughly human. 
And who can resist Gilbert Bythe who shows his affection in the manner of red blooded boys everywhere?
But some of the appeal of Anne is the wistfulness of small town community where the gossips whisper and pass judgment and the sons and daughters marry their neighbors and hearts are broken never to see healing through the decades. And underlying it all is the deep longing for home and family.
The Hobbit by J.R.R.Tolkien
One of literature's ultimate hero's journey, the story of Bilbo Baggins resonates deeply, even if you're not a homebody. Bilbo certainly wasn't out looking for adventure, because hobbits are fond of regular meals and the comforts of home.
But, if there's a wizard and a dragon, a quest, danger, travel companions to help and hinder, a magic ring and some treasure, it all adds up to a satisfying tale with uncanny parallels to life as we know it. 
The Boys in the Boat, Young Readers edition, by Daniel James Brown
The background story of the Olympic rowing team of 1936.
A huge takeaway for me from this book was the critical element of trust in teamwork.  
In addition to the practical principles of building a winning team, the pathos of a couple of the boys on the team pulled the heart strings.
I originally checked out the print version of Boys in the Boat from the library to read to my 16-year-old. When that had to go back, I checked out the e-version.  When that was returned, there were no more available copies of the book.  So, I checked out the young readers edition.  I liked it even better than the original.
Cheaper by the Dozen by Frank B Gilbreth and Ernestine Gilbreth Carey
What if you grew up in family of twelve children? The authors of Cheaper by the Dozen draw from the memories of their childhood days in a big family.
Laugh out loud funny, winsome characters, appealing for all ages beginning around age 8.
All Creatures Great and Small by James Herriot
My mother read scads of books of books to us while I was growing up, but my favorite memory of reading James Herriot was when my Dad read this to my brother and me on a trip. We would have been about 7th and 9th grades and we laughed so hard we could hardly breathe.
The tales of a country vet working in the English countryside set the scene for some fascinating and humorous stories.
Swiss Family Robinson by Johann David Wyss
It's almost hard to imagine why the story of a shipwrecked family on a deserted island is so fascinating, but it is. The mom and dad and four boys survive, they build, they entertain themselves. Simple and satisfying. 
Follow this link to begin reading the free ebook version on the Project Gutenberg site Swiss Family Robinson by Johann David Wyss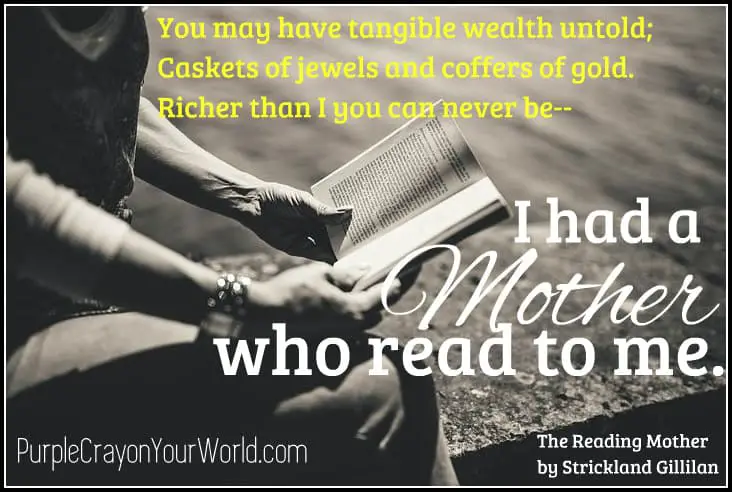 So, there's the list.
Stack up a few so you have something to fall back on if your first choice doesn't hit the target.
If you're having trouble establishing a tradition of family reading, check out my post 21 Practical Ways to Have a Reading Family.
Read Aloud Revival is a wealth of book lists and practical tips for reading families.
If you're interested in Moms who want their kids to avoid learning loss over the summer by good reading habits, check out my post Stop the Summer Slide: A Tale of Three Moms