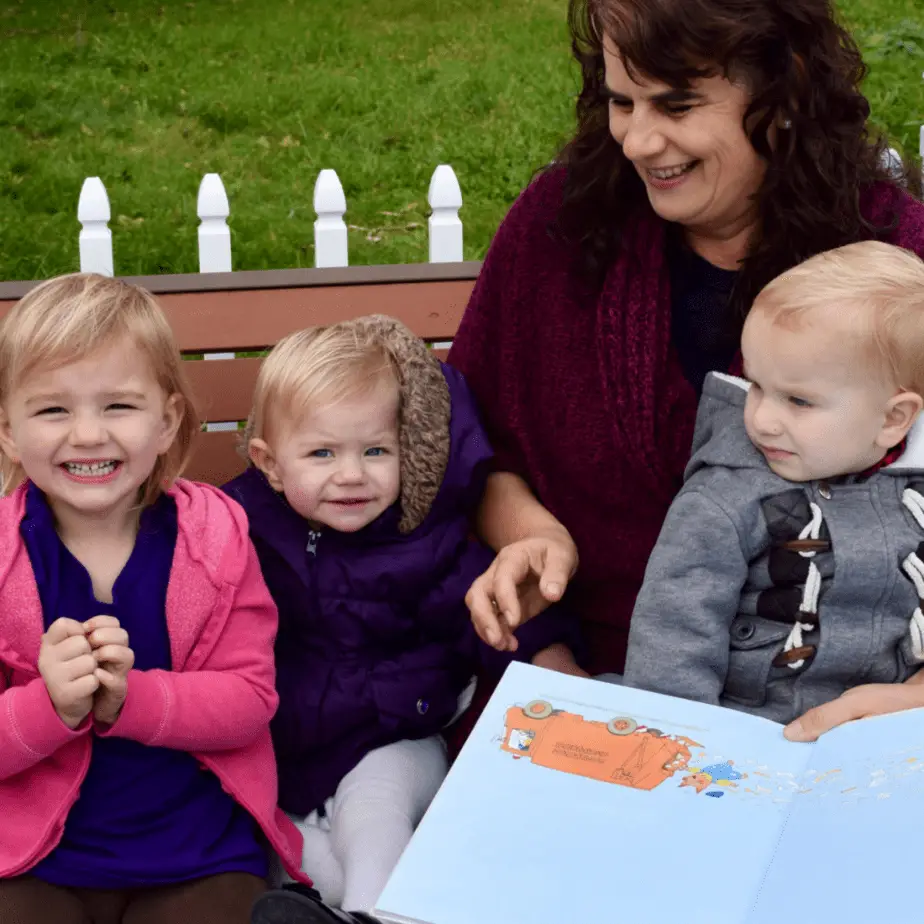 My top picks for best free online books for kids are The Tale of Peter Rabbit, Winnie-the-Pooh, A Little Princess and The Wonderful Wizard of Oz. 
Best Free Online Books for the Littlest Kids (3-5)
The wonderful illustrations of Beatrix Potter are the heart of her books, of course, so it's important to get a version that has them like the ones at Project Gutenberg. Peter Rabbit and his animal friends continue to charm kids generation after generation.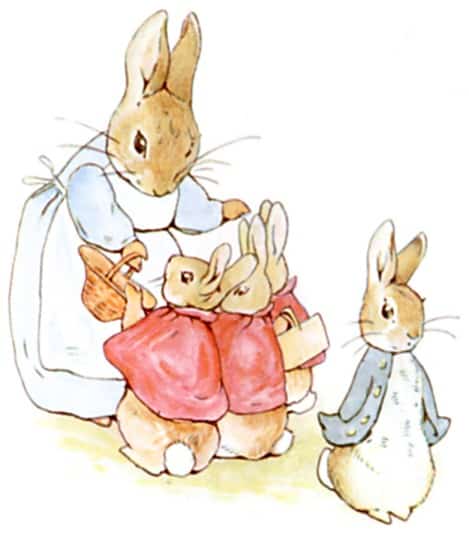 The Tale of Jemima Puddle Duck
The Tale of the Flopsy Bunnies
Best Free Online Books for Younger Kids (6-8)
Winnie-the-Pooh by A. A. Milne
Who doesn't love the bear who's stuffed with fluff? Along with his sidekicks Piglet, Tigger and Eeyore, Pooh leads us back to simpler times when the quest for honey and friendship are enough to satisfy.
Wind in the Willows by Kenneth Grahme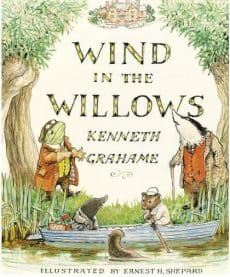 Kenneth Grahme's classic has delighted readers for more than a century. Mole, Rat, Toad and Badger are friends who adventure together, explore true friendship and stage interventions. It is a universal commentary on human nature, because we all know someone like Toad, an enthusiast always jumping into the next great thing and landing in a heap of trouble. The original edition can be appreciated by older kids and teens. Adults will engage at a different level.
Grimm's Fairy Tales by Jacob Grimm and Wilhelm Grimm
Hansel and Gretel, Rapunzel, The Goose Girl, Briar Rose and Rumpelstiltskin have woven their way into the fabric of our culture. Retellings abound and give tribute to their staying power in our imaginations.
Hans Christian Andersen's Fairy Tales
The Emperor's New Clothes and The Little Match Girl are two of my favorites in this collection.
In my article about teaching empathy to kids through stories, I talk about how the picture Andersen draws of little match girl can stir up compassion for her pitiable circumstances.
A Little Princess by Frances Hodgeson Burnett
One of my lifetime favorites, A Little Princess tells the story of Sara Crewe leaving India and her beloved father to go to boarding school in England. A girl of vivd imagination and story telling gifts, she leans on those gifts to survive heartbreak and tragedy.
The simple, well-loved story of Heidi growing up in the mountains with her grandfather continues to touch generations of readers. The story is a great example of character development winning out over plot. 
 The Wonderful Wizard of Oz by L. Frank Baum
The beginning of Dorothy's adventures in the magical land of Oz with the Scarecrow, the Tin Man and the Cowardly Lion. Like all enduring classics, it highlights recognizable principles of human nature. The Wonderful Wizard of Oz is actually the first book in a long series about Oz. I read it to my kids and my son enjoyed it so much he took off reading more books in the series. 
 Pollyanna by Eleanor H. Porter
Enter sour old Miss Polly and sweet hard-working Nancy and the captivating motor mouth Pollyanna, who's learned to look on the bright side. I forgot how much I liked this one and got sucked in recently. I have to admit the ending is a little trite, but that's a small price to pay for enjoying Pollyanna's company. 
Best Free Books Online for Older Kids (ages 9 and up)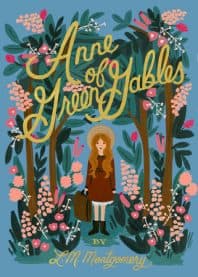 Anne of Green Gables by L.M. Montgomery
Anne is a herione universally loved by girls and remembered fondly by women.
Of course, so much of the charm is Anne herself, spunky, competitive, fiercely loyal, throughly human.
Click here for the audio version of Anne of Green Gables.
Alice's Adventures in Wonderland by Lewis Carroll
In the spirit of transparency, I admit I've never been a big fan of Alice in Wonderland. But, I can recognize that it is classic children's lit with decades of devotion and a big following. So I leave it to you to introduce a favorite to the next generation or discover Alice for the first time or move on to something else. 
We can identify with Peter Pan, the boy who never grew up, and Wendy, Michael and John Darling who wanted to fly along with the lost boys, pirates, mermaids and Indians who populate Neverland. Barry somehow succeeded in capturing so many of our childhood fantasies and wrapped them all up into an enduring tale. 
The Call of the Wild by Jack London
Not only does Jack London paint vivid pictures of the great white north, he also has a way of telling animal stories. Survival against the elements is the perfect back drop to tell the story of the relationship between dog and man.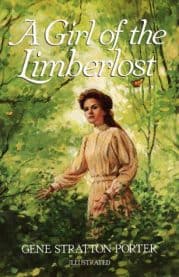 Girl of the Limberlost by Gene Stratton Porter 
I heard about a genre of fiction called eco-fiction on the What Should I Read Next? podcast. I think A Girl of the Limberlost would fit into that category with it's beautiful descriptions of nature.
Gene Stratton Porter weaves a fascinating story around so many details of flora and fauna. She was a naturalist before she became a novelist, before she became a film maker.
I've seen the house she built in Northern Indiana, a work of art that stands in all it's glory more than a century later.
If you enjoy a "close to the earth" novel, this one's for you.
Click here for the audio version of A Girl of the Limberlost.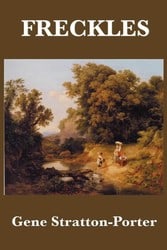 Freckles by Gene Stratton-Porter
Another of my top picks from Gene Straton Porter is the story of Freckles, a handicapped boy who found his purpose and meaning living close to the earth.
Butterflies, birds, trees and plants. These are all Gene Straton Porter's domain and she is a master at making them as much a part of the story as the humans and animals themselves. Clearly a student of human nature as well as a naturalist, she is able to capture the emotions and relationships in clear detail that is a joy to read.
 Swiss Family Robinson by Johann David Wyss
It's almost hard to imagine why the story of a shipwrecked family on a deserted island is so fascinating, but it is. The mom and dad and four boys survive, they build, they entertain themselves. Simple and satisfying. 
Treasure Island by Robert Louis Stevenson
Another well-known classic that is still loved today. Jim Hawkins stumbles into the world of Pirates and buried treasure. Treasure maps marked with an X, one legged pirates with parrots on their shoulders and other pirate lore can be traced back to the masterful story telling in Treasure Island. 
Click here for the audio version of Treasure Island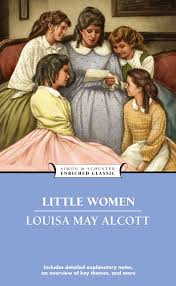 Little Women by Louisa May Alcott
A classic for a reason, generations have grown up with the escapades of Meg, Jo, Beth and Amy. Patterned after the author's own home life, the stories of the four sisters ring true. Each sister is endearing in their own way. 
The book contains more of a journey than a plot as each one reaches to fulfill her destiny.
 Black Beauty by Anna Sewell

I don't know when writers started writing horse stories, but Black Beauty has to be among the first, published in 1877. The story is told from the horse's point of view. Black Beauty's world was a time before cars when the horse played a different role in society than today. Whether or not you love horses, you can still appreciate a tale of man and horse in a simpler time.