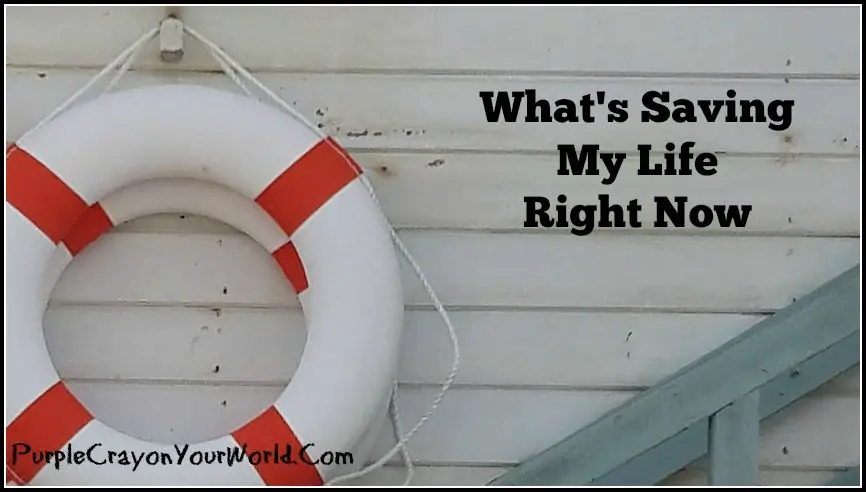 I enjoy this annual pause to reflect on what's helping me get through each winter.
Anne Bogel of Modern Mrs. Darcy hosts a link up to share what's saving our lives.
I feel healthier, happier and more hopeful this winter than I have other years. I'm grateful for that.
What hasn't changed is the love, mercy and salvation from an unchanging God.
So, what's new?
Bubble Machine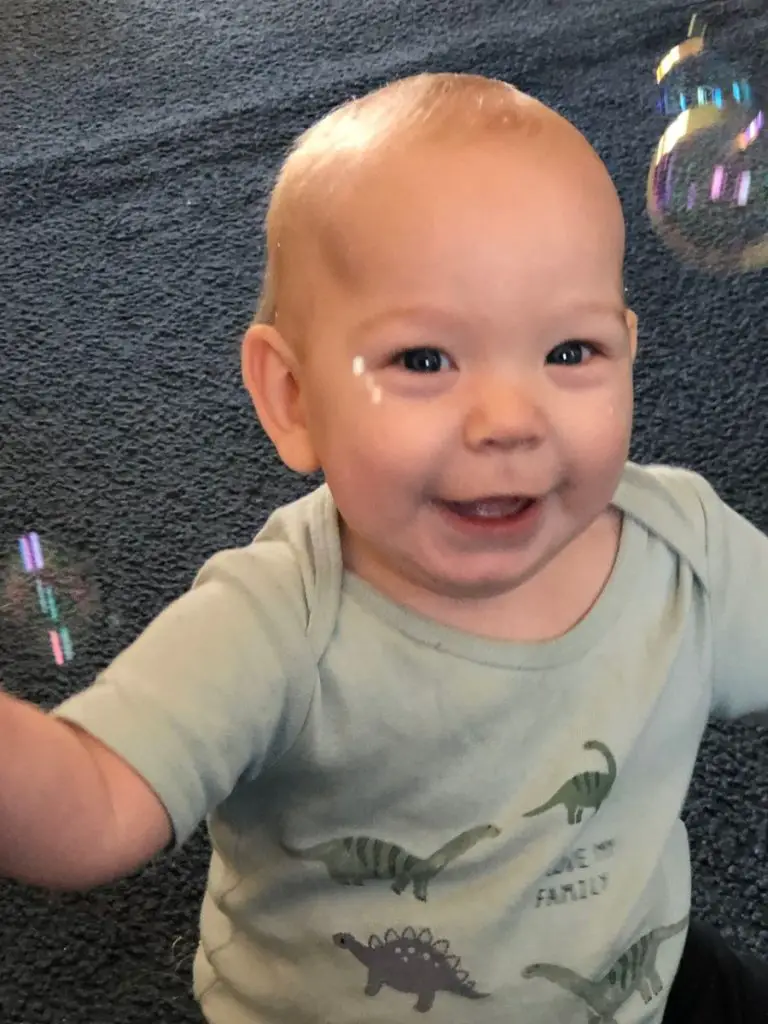 I spend a lot of my week babysitting our five grandchildren. Next week, our youngest grand daughter joins the crew after her mom's maternity leave. 
Babies in general haven't changed much since I quit having them 24 years ago, but their gear sure has. 
I thought I needed to go back to school for an engineering degree to figure out how to put the car seats back together after washing the cloth covers. 
The pack-n-play is an incredible invention that I love and use a lot. But it took repeated trainings and practice to get that thing set up and folded back down. The same applies to the umbrella stroller that I like to carry in my trunk. 
I like my child's size picnic table for feeding kids and the foldable step stool that fits under the sink. 
But, my favorite gadget right now is the bubble machine.
Whoever came up with that one needs a prize. A simple fan blowing on revolving bubble wands and a repository to hold the bubble soap. All the elements for a lot of fun and Grandma doesn't get light headed from blowing all her own bubbles.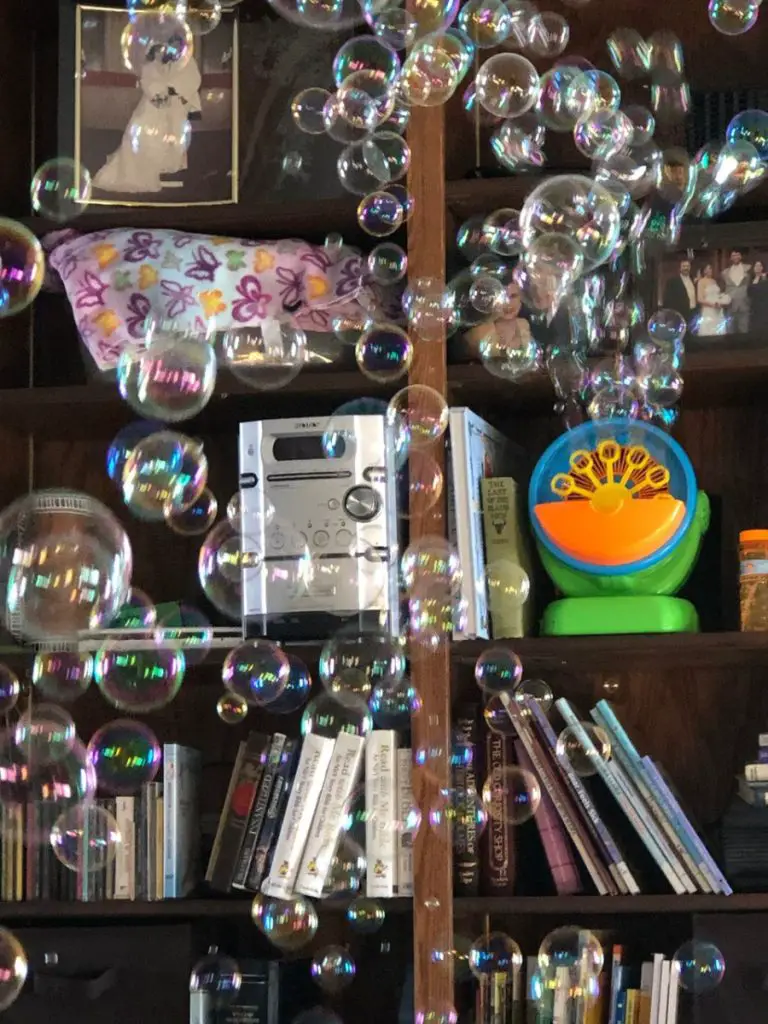 Bible Gateway
Usually first thing in the morning, I spend time praying and reading scripture or devotional thoughts.  
A few devotionals are my favorites— Jesus Calling, My Utmost for His Highest and New Morning Mercies. 
I listed these along with others in my article Best Devotionals to Use or Gift
In addition to devotionals, I also like to pull up Bible Gateway. The website includes the full text of the Bible, available in multiple versions. 
I love having so many versions of the Bible to choose from. I usually pick the NIV or ESV.
The daily verse is often just what I need, helpful and encouraging. I like expanding the verse to the whole chapter to read it in context and sometimes continue on to the next chapter or two. 
I use the free version, but there is also a paid version that includes more study helps.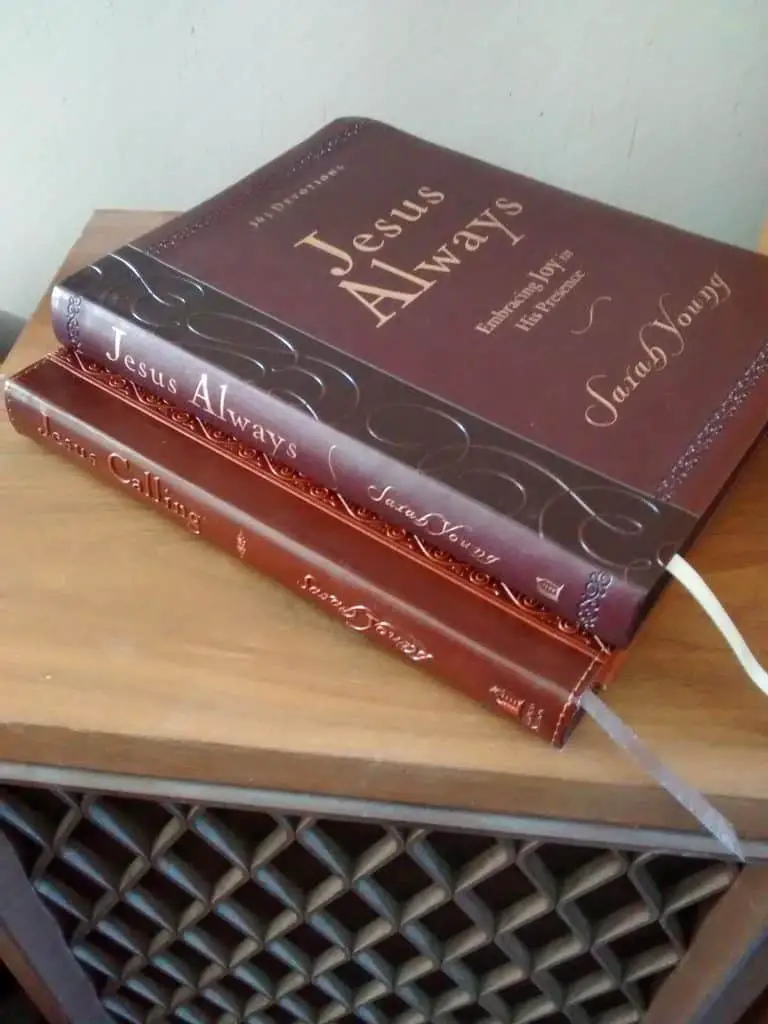 Watercolor Painting
I started a new hobby that I can do with my grandkids, though to be honest, I find it more refreshing to do by myself. 
The grandkids old enough to paint are 2, 3 and 4 and they tend to mix the colors, and not in an artistic way. 
Sometimes when the younger siblings are napping, the 4 year old and I will watch a you tuber show us the basics of some easy landscapes. She has her paints and I have mine. 
I've taken a few steps up in quality of paint, brushes and paper (thanks to Christmas gifts), but made a lot of progress with the standard watercolor paint set sold at WalMart for under $2. 
When our kids were growing up and showing an interest in something, we often would dip our toes in at the shallow end with a low cost start up to find out if it was an enduring interest or a passing fancy. 
Our oldest started out with a drum pad and sticks for awhile before he moved on to a snare drum, then beginner's kit, then a full, high quality (used) drum set. 
This principle has worked well trying out watercolor painting as a hobby.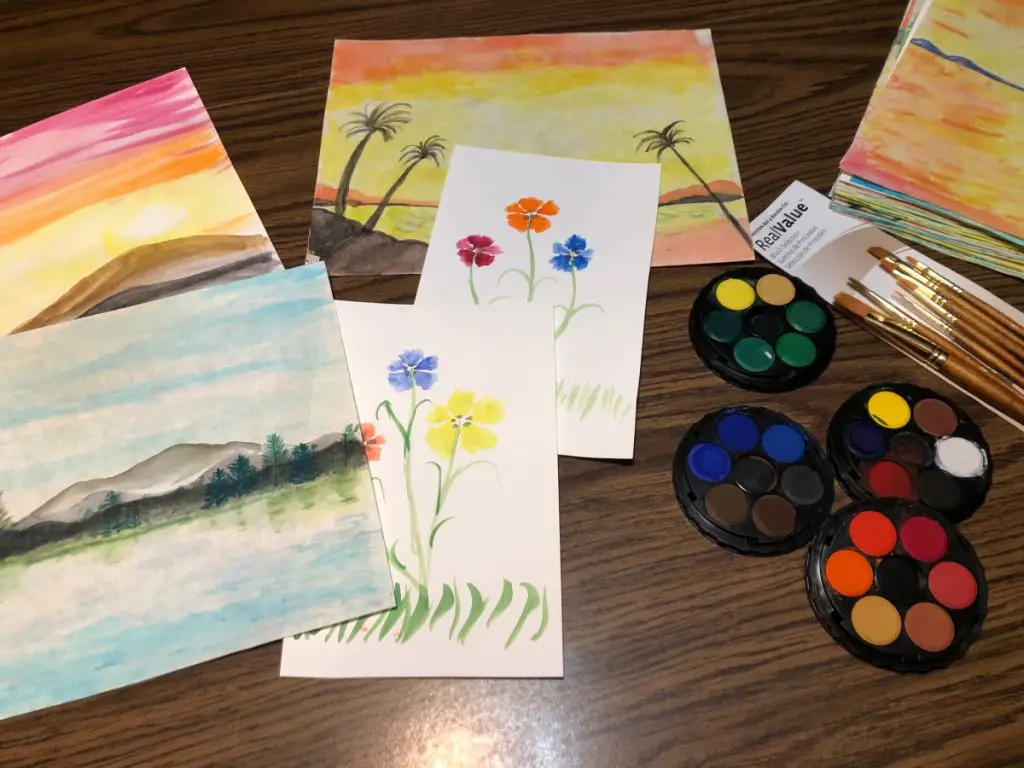 The Metabolism Reset Diet 
Improving my health since finding out I had Hashimoto's Thyroiditis has been an ongoing, slow progress journey. 
Some things I've tried don't make much difference. Others cause a significant change. 
Some supplements are noticeably helping and I see a return of symptoms when I'm not taking them. 
One thing that has moved the needle in a dramatic way is the metabolism reset diet. 
Note: pictures of book covers and Buy on Amazon buttons are affiliate links. Clicking through to purchase will support this site.
I found out about the book through Izabella Wentz, the Thyroid Pharmacist, who's advice and recommendations I've found to be the most helpful in my journey.  
But The Metabolism Reset Diet is not just for people with Thyroid Disease. 
The author, Alan Christianson, created this diet to be a 28 day gentle liver cleanse. 
In short, the diet is two replacement meal smoothies a day, plus a meat and veggie supper with some carbs. High protein is recommended for every meal and each smoothie also includes some resistant starch such as canned white beans.
I've done three rounds of the diet at this point. 
The most subjective difference has been weight loss—not a lot but more than my other attempts to lose weight. 
There's also been a noticeable increase in my energy and my emotional health has been better. 
I've also noticed a decline in other symptoms of Hashimoto's.
Sticking to this restrictive of a food plan isn't easy and it took a desperation to see more improvement in my health to stay with it.
This has been the best winter for me health wise in over a decade. Even though progress has continued at a snail's pace, it feels good to be here.