There are good reasons to not support Amazon. If you're ready to make the switch, what are the best options for ordering books online? 
My top picks are Bookshop and Christian Book for new books, Libro fm for audiobooks and Paperbackswap or Better World Books for used books. 
Alternatives to Amazon: New Books
Bookshop
If you've already decided you don't want your dollars to go to Amazon, Bookshop is a good option. 
Instead of supporting the book behemoth, your money goes to support local independent bookstores or influencers that you follow. 
Bookshop is a good option if you're planning ahead and have time, if you're gifting books or if you're pre-ordering a book before it's released. 
The shipping takes longer and the prices are slightly higher on normally priced books.
There's millions of books and they distribute through Ingram. But, you have to know what you're looking for. 
If you're used to Amazon, you'll find that Bookshop is not as easy to navigate. It's harder to just browse. It's better if you already know what you're looking for. It's easy to underestimate Amazon's search features and the plethora of categories just in books alone. 
Looking for specific booklists can help here, such as the lists for Read Aloud Revival or Redeemed Reader. The way to find them is to search in shops rather than books.
Barnes & Noble is the big box bookstore that survived after Borders went out of business. They developed their own E-reader, the Nook, and embraced digital when the book industry was shifting. Their online presence is now well-established. 
I've been happy with the customer service from Christian book. The delivery times are not bad if items are in stock. I've received boxes at my home just a few days after I've ordered. 
A local bookstore that has expanded to an online presence, Powell's can ship your book order directly to you. 
Another option to consider for buying new books. In addition to books, Books a Million has audiobooks, ebooks as well as table games.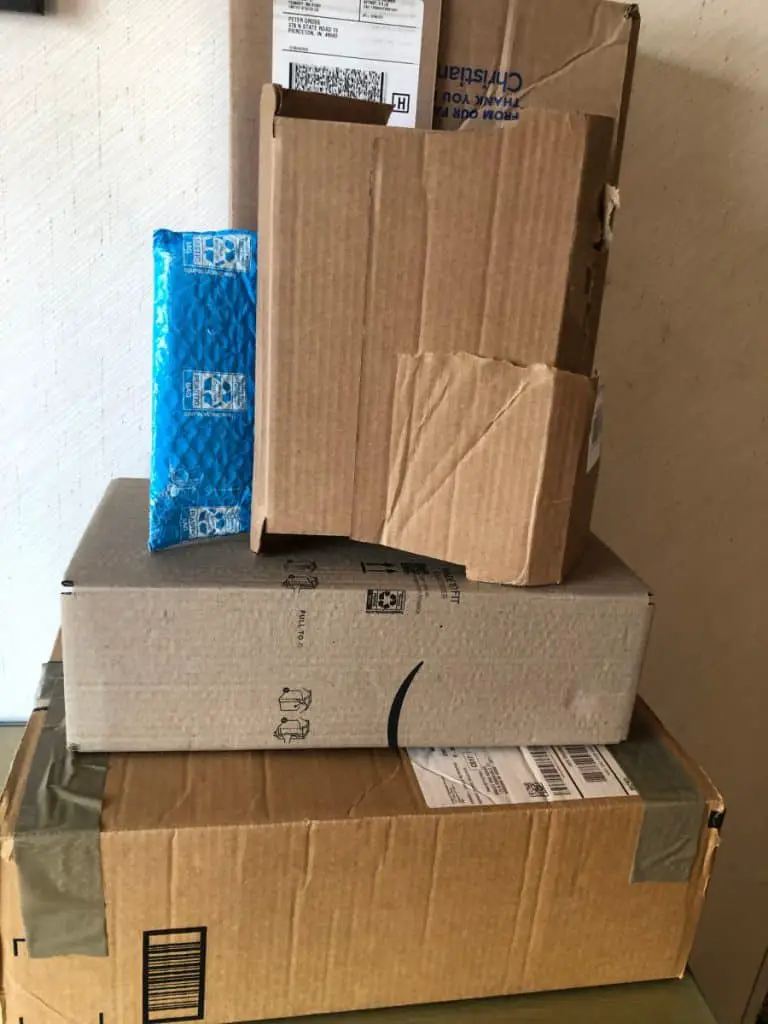 Alternatives to Amazon: Used Books
Paperbackswap
If you're in the market for used books Paperbackswap is worth checking out. 
This works best if you have books that you are weeding out of your own collection. You list the books that you are ready to let go of and the site will match you up with people looking for those titles. 
Then you request the books that you're looking for and you will be contacted if someone has those books. 
You earn credits for the books that you ship to someone else. Since you are only paying for shipping and a small service fee, your overall cost will be less than other used book options.  
This service works best for your own collection, not for books you're planning to gift or something you need by a specific date. You have to be patient as the timing of when books on your wish list become available is a complete unknown. 
If you need specific used books and don't have time to play a waiting game, try Better World Books or Half Price Books. 
Advertises free shipping. Shipping times can be 5 to 9 business days. 
Standard shipping and handling fee for one book is $3.99.
Alternatives to Amazon: Audiobooks
Audio books have rocketed in popularity. They are an especially good option for people with a long daily commute, while exercising, doing errands or chores or passing time on road trips.
Libro fm
libro.fm has the similar advantage as Bookshop of supporting local bookstores. They sell audiobooks and their service is similar to Amazon's audible. 
You can buy audio books individually or get a monthly subscription for $15 a month. 
The website is also harder to navigate than Amazon, so once again, it helps if you know what you're looking for. 
Also has a subscription option, also has a large selection
An enticing feature of Christian Audio is their free monthly download available if you sign up for their mailing list, no paid subscription required.