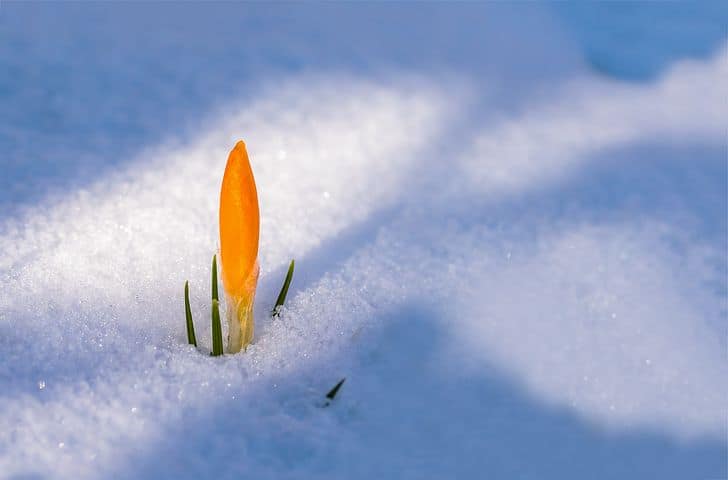 Looking for a life changing book? In my half century of passionate reading, I've encountered 22 exceptional books. Often profoundly simple, the ideas in these books have germinated and spread. 
My top five picks for life changing books are The Alchemist, Margin, Atomic Habits, The Five Love Languages and The Seven Habits of Highly Effective People. I pulled these five from my list of 22 titles in five categories. 
I've read and recommend every book listed here. Pictures of the book covers are Amazon affiliate links which earn commissions for this site.
Philosophy of Life
1. Man's Search for Meaning by Viktor Frankl
Vicktor Frankl wrote Man's Search for Meaning after surviving a stint in a German concentration camp.
With a background in psychiatry, he studied the people in the camp looking for why some survived and why some gave up and died.
He found that those that had the will to live felt they had a mission in life to complete. In his own case, it was to finish the book he was writing and to see his wife again.
"Man's search for meaning is the primary motivation in his life and not a 'secondary rationalization' of instinctual drives. This meaning is unique and specific in that it must and can be fulfilled by him alone."
"Everyone has his own specific vocation or mission in life to carry out a concrete assignment which demands fulfillment. Therein he cannot be replaced, nor can his life be repeated. Thus, everyone's task is as unique as is his specific opportunity to implement it."
But, what Frankl proposes is not just general, but a specific, unique mission only possible to be fulfilled by an individual.
2.The Alchemist by Paulo Coelho
The story is about a young man trying to make his way in life and wrestling with all of life's big questions: love, loss, meaningful work and what really matters.
I found this parable intriguing.  More of a life philosophy than novel, there was a lot of great food for thought.  Why do we keep pursuing our dreams?  How do we keep going after loss?  What is true treasure in life?  What is worth the sacrifice?
3. The Road Less Traveled by M. Scott Peck
Originally published in 1978, this book based on M. Scott Peck's experience as a psycharistrist highlighted the attributes needed for self-fulfillment. The title of the book comes from Robert Frost's poem, The Road Not Taken.
He covers the difference between love and dependency, becoming a more sensitive parent and achieving personal fulfillment. The first sentence of the book is "Life is difficult". Were truer words ever spoken?
Practical Everyday Change
4. Margin by Richard Swenson
"Margin is the space that once existed between ourselves and our limits. Today we use margin just to get by. This book is for anyone who yearns for relief from the pressure of overload. Reevaluate your priorities, determine the value of rest and simplicity in your life, and see where your identity really comes from. The benefits can be good health, financial stability, fulfilling relationships, and availability for God's purpose."– from Amazon
When we live without margin, we live on the edge. We live on the brink of breakdown because of the overload.
Swenson argues that we need that cushion of unclaimed resources as a buffer for times of crisis. We need margin in our lives in the areas of emotional energy, physical energy, finances and time. Using the maximum of every resource increases our stress and pain. Leaving some unused margin in our resources reduces our stress and pain and allows us to rest.
5. The 7 Habits of Highly Effective People by Stephen Covey
7 Habits is a classic for a reason.
The seven habits are highly actionable.  They permeate everything you do, giving you a framework for your life.
Covey fully explains the seven habits as well as fleshing out practical implementations with some of the best stories in all of self-help literature.
The seven habits:
Be Proactive.
Begin with the End in Mind.
Put First Things First.
Think Win/Win.
Seek First to Understand, Then to Be Understood.
Synergize.
Sharpen the Saw.
6. Atomic Habits by James Clear
In the avalanche of self-help books, Atomic Habits stands out from the pack. James Clear communicates clearly about habits, routines and systems making profound observations about the science of transformation. 
There's several reasons why Atomic Habits is such a great book. First of all, is the depth of understanding of how habits work in our lives and how powerful they are for life change. 
Another reason is the power of habits to increase focus and productivity in our lives. 
The third reason is that it's a ground breaking book from a thought leader that challenges the status quo. 
On his website, James Clear lists his top 100 recommended books, many in the areas of personal development and life change.
7. The Miracle Morning by Hal Elrod
Hal Elrod tells his incredible story about fighting back from the brink, not once, but twice. The first time physically, recovering after a near fatal car accident. The second time was after being on the verge of financial collapse. 
He also studied the morning habits and systems of successful people and identified the common factors. He distilled them into 7 principles and invented an acronym to aid in memorizing each one.
8.The Total Money Makeover by Dave Ramsey
Out of all the financial gurus out there, why listen to Dave Ramsey?  What sets Dave apart is his understanding of human nature and the emotional roadblocks that keep people from make good financial decisions.
Part of his signature advice is the "debt snowball".  Arranging your debts from smallest to largest doesn't necessarily make sense except you need the encouragement of seeing progress, of seeing a debt paid off . . . "sometimes motivation is more important than math". This encouragement keeps you on track to meet your financial goals.
Another thing that sabotages a good plan is an emergency expense.  Planning for emergencies is a bedrock principle for success financially, according to Dave.
He suggests two ways to do this.  First is a small emergency fund.  Later, a larger fund is created in preparation for a financial tidal wave.
It takes an intensity and focus to succeed financially. Dave calls it "gazelle intensity".
Stories of people who have overcome significant obstacles to achieve financial freedom serve as an inspiration and encouragement to those in the trenches.
9. The Life Changing Magic of Tidying Up by Marie Kondo
Kondo's little book is getting a lot of buzz, for good reason.
She attacks the problem of decluttering with her signature question when faced with whether to keep or not. "Does it spark joy?"
Kondo attacks common myths, such as do a little every day. Simple, profound principles to help you get your living space in order.
10. One Thousand Gifts by Ann Voskamp
 Every person in the world knows pain and heartache.  And every person can number their blessings.
Ann Voskamp challenges us to be intentional about looking for and expressing gratitude.  It colors my thinking to this day.
I understand that her poetic prose doesn't appeal to everyone.  Grammar Geeks beware.  But the message is universal and important.
If you're looking for more books on practical, everyday change take a look at my post Books like Atomic Habits
Better People Skills
11. How to Win Friends and Influence People by Dale Carnegie
Classic for a reason, Dale Carnegie's advice is needed today more than ever. People build relationships virtually with less relating going on face to face.
Covering basic profound truths about interacting with people, resolving conflict and leading without offending, it has become the go to handbook for human interaction. Since human nature hasn't changed since the book was first published in 1936, the principles that worked then work today.
12. The 5 Love Languages by Gary Chapman
Gary Chapman proposed the idea that there are five main ways people express and receive love. Most people identify most strongly with one of the ways and feel loved when love is expressed in that way.
The five ways are words of affirmation, acts of service, quality time, physical touch and gifts.
Knowing the love language of the people closest to you prepares you to express your feelings more effectively.
13. The Road Back to You by Ian Morgan Cron
What's all the buzz about the enneagram?  Why is there such a following for an ancient system of personality typing that seems to have no research behind it?
I put it in the same category as The 5 Love Languages.  It gains a following because it rings true.
Of course.  I should have seen it all along.  But, of course, we didn't.  But now it seems so obvious when it's all laid out.
Yes.  That is what I'm like.  That's how my friends and family tick.  It all makes sense now.  I get it.  And because it rings true, it gains a following and creates a buzz.
14. The Five Dysfunctions of a Team by Patrick Lencioni
Have you ever wondered why some teams can accomplish incredible feats and others can't accomplish anything?  What if there were a way to diagnose the problems and solve them?  Now there is.
Five Dysfunctions is a leadership fable.  It is a page-turning quick read fiction, for the very reason a good movie is:  it's full of conflict.
"The characters in this book ring true, are completely recognizable, and fully-realized. The book itself is well-written, and, I believe, ranks with the best of the genre." –Jack Covert, co-author with Todd Sattersten of 100 Best Business Books of All Time
Five Dysfunctions identifies the major obstacles that keep a group from functioning as a team.  There are repeatable patterns that keep a team from reaching it's goals.  By identifying these patterns and working to change them, the team can move forward and accomplish it's goals.
What are the Five Dysfunctions?
Absence of trust
Fear of conflict
Lack of commitment
Avoidance of accountability
Inattention to results.
Lencioni is spot on in his analysis and his resolution.  This book is life-changing.
Life Change at Work
15. Who Moved My Cheese? by Spencer Johnson, M.D.
Spencer Johnson wrote a business fable featuring talking mice who run mazes to get cheese.
He outlines the strategies that different people use to achieve success and which ones are most effective. 
Brandon Gaille produced a concise overview of the book with clearly articulated takeaways. Read the summary here.
16. The 4 Hour Work Week by Timothy Ferriss
Tim Ferriss popularized the idea that you can make a living without a 9 to 5 corporate job. The internet has opened up new types of commerce and information jobs that weren't possible three decades ago. 
Many people will tell you that a literal four hours a week is a misnomer and that you can't skip over the 90 hour weeks it takes leading up to the point where you can make passive income. 
But, there are others who will give testimony to their own 10 to 15 hour a week journeys to earn a full-time income based on repeatable principles of building an online business. 
The point is that Tim Ferriss was a front runner in proclaiming to the world that there was a new way to to make money and finance your life. 
17. Purple Cow by Seth Godin 
Seth Godin is a thought leader who has written scads of books. It was hard to pick just one. But, Purple Cow has a simple, profound principle, which like so many of the thought leaders seems obvious when you hear it and makes you wonder why no one else has articulated it. 
In order to succeed in marketing, your product or service has to be remarkable. It has to stand out from the pack and make an impression. 
In business speak, this is called the unique selling proposition. Even though that term has been around for decades, Seth Godin drives it home. 
Seth's strength is being able to observe and analyze simple, profound truths and articulate them clearly. Seems like that should be an easy task, but it's not.
18. Deep Work by Cal Newport
Newport first builds the case for the importance of deep work, then he expounds on practical steps to accomplish it.  Simply put, what is needed is focus and discipline.
I agree with Newport's main premise:  we are doing worse work because we're distracted.  I see it all the time in the low quality of books that are published and the huge vacuums that exist in many genres for high quality work.
Newport is a college professor.  Publishing in scholarly journals is the deep work he needs to accomplish.  I think the principles apply to all writers, and probably all knowledge workers in general.
It is the path of least resistance to fritter away our time.  When we are careful about every working minute and rest well away from work, we accomplish much more.
Paradigm Shifting Research
19. Mindset by Carol Dweck
Even people who aren't aware that there is a book called Mindset are aware of the difference between a fixed mindset and a growth mindset.
Carol Dweck, a distinguished Stanford University psychologist introduced the concept of new ways to look at talent and ability. Rather than seeing talent and ability as inherent, we can look at it as something that can be developed and grown. Adopting this paradigm has far reaching implications.
20. Grit by Angela Duckworth
In a landscape where everyone is looking for the recipe to success, Angela Duckworth has identified a surprising ingredient: Grit. 
She defines grit as perseverance and passion for long-term goals. It includes the determination and motivation to continue on in spite of setbacks and failures. 
In her research as a psychologist, she was able to isolate this characteristic as the best predictor of success. Other resources, such as talent and financial backing did not correlate as the best predictor. This breakthrough research opens the door to a better understanding of how successful people succeed. 
21. Daring Greatly by Brené Brown
Brené Brown is the poster child for courage.
She gathers data.  She tells stories.  She uncovers the uncomfortable secrets of whole-hearted living.  And she believes in her own research.  Even when it's not what she wants to find.
Vulnerability, she discovered, was a critical element to whole-hearted living.  So she became vulnerable.
Her first TED talk went viral, when she talked about her breakdown/ spiritual awakening.    She was so transparent that she had a "vulnerability hangover" for 3 days afterwards.
In contrast to those who tote their own personal experience or anecdotal evidence, Brown's writing carries the weight of her research behind it. 
Brené emphasizes the critical element of human connection, the torture of psychological isolation, and the shame that prevents us from connecting.
Dealing with negative emotions is part of the puzzle.  Actually feeling them, instead of letting them fester and numbing them with addictions.
It all rings true.  Even the uncomfortable parts.  Especially the uncomfortable parts.
The transformation in Brené's  life as a result of believing the research is as fascinating as the research itself.
22. Do It Scared by Ruth Soukup
Ruth is breaking new ground by introducing the 7 fear archetypes. This is a different way to understand yourself: based on your natural fear tendencies.
Ruth shares compelling stories from her own life and inspirational stories from others.  There's an free online assessment you can take to identify your predominant fears.
Take the assessment here.
In spite of good information and insight in this book, I'm not sure it will get the reception it deserves. My guess is there's only a small percentage of the population that really wants to face their fears. Most of us would rather hide.
**************
Great books focused on life change can stimulate monumental transformation in our lives.
But, what if you're having trouble finding time in your busy life to read? Check out my post How to Start a Reading Habit for Stress Relief