The Five Dysfunctions of a Team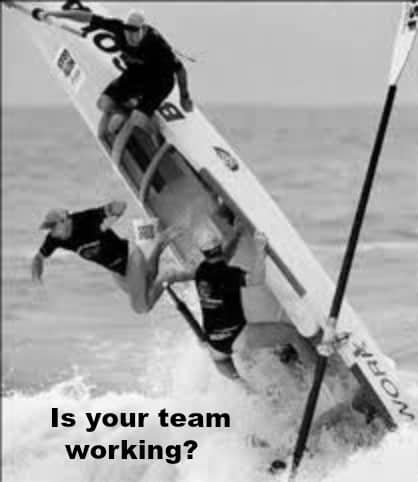 Have you ever wondered why some teams can accomplish incredible feats and others can't accomplish anything?  What if there were a way to diagnose the problems and solve them?  Now there is.
Five Dysfunctions is a leadership fable.  It is a page-turning quick read fiction, for the very reason a good movie is:  it's full of conflict.
"The characters in this book ring true, are completely recognizable, and fully-realized. The book itself is well-written, and, I believe, ranks with the best of the genre." –Jack Covert, co-author with Todd Sattersten of 100 Best Business Books of All Time
Five Dysfunctions identifies the major obstacles that keep a group from functioning as a team.  There are repeatable patterns that keep a team from reaching it's goals.  By identifying these patterns and working to change them, the team can move forward and accomplish it's goals.
What are the Five Dysfunctions?
Absence of Trust.
Fear of conflict.
Lack of commitment.
Avoidance of accountability.
Inattention to Results.
Lencioni is spot on in his analysis and his resolution.  This book is life-changing.