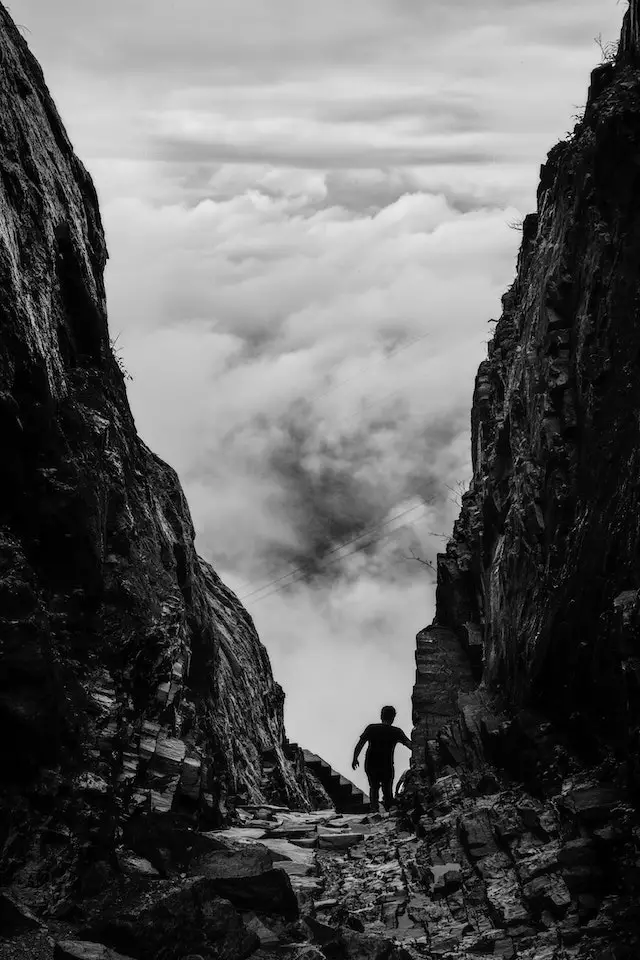 The power of true life stories is our ability to relate to the story teller. We have all been at the place when our courage has failed. When we've wondered if we could take it any more. Hearing the inspiring stories of those up against the most difficult tests life has to offer, we borrow courage from their stories. 
Rehearsing the end of their stories helps us to persevere in the middle of ours. Because we don't know the end of our story. We need the hope of knowing the end of someone else's to know we will endure. 
Note: All book cover pictures are Amazon affiliate links. Clicking through to purchase will benefit this site.
Everything Sad is Untrue by Daniel Nayeri
What it's about:
Daniel Nayari as a child fled with his family to escape religious persecution in Iran. After a stint in Dubai and Italy they finally land in Oklahoma. He explores the memories of family members left behind, the stories of family history and his own floundering to adjust linguistically, culturally and socially. 
What I loved:
I have an unusual affinity to the author, because my earliest memories are of Iran, too, where I spent the first five years of my life. More than that, though, is the struggle to fit in to a new culture, to find our place in our family and in our world. 
What you should know:
Many times memoirs contain triggers that should be included in content warnings. I don't see that as a big danger in this one. There's a few things that would be upsetting to sensitive readers, but mostly I see this appropriate for all audiences. 
This is not a linear, chronological story. Be prepared for disjointed scenes and interwoven stories. It is officially listed as fiction, because the line between what really happened and what didn't is blurry. 
Seeking Allah, Finding Jesus by Nabeel Qureshi
What it's about:
Nabeel Qureshi's journey of faith from a devout Muslim family to his conversion to Christianity. 
What I loved:
An authentic journey of faith and a sympathetic look at the family life of devout Muslims. The author's transparency and clarity are amazing. 
What you should know:
The consequences of a Muslim converting to another faith are severe. It looks different in the United States than in countries governed by militant muslims. This is a dynamic that isn't widely understood. 
Find more similar books in my article Books Like Seeking Allah, Finding Jesus
This Beautiful Truth by Sarah Clarkson
What it's about:
Sarah Clarkson grew up in a tight knit homeschooling family and she explores her battle with Obsessive Compulsive Disorder. 
What I loved: The care for word smithing and the authenticity of human longing. I picked up this book hoping for a better understanding of OCD and walked away with so much compassion for those who struggle.   
What you should know: Appropriate for all ages. 
Blue Like Jazz by Donald Miller
What it's about:
Donald Miller traces his early years through college and beyond focusing on dealing with disappointments with parents, faith and church. 
What I loved:
I've reread Blue Like Jazz several times and it gets me every time. It's raw and transparent in the painful ache of not understanding our human parents or God's dealing with us. It's beautifully written and achingly poignant.
What you should know:
Even though Donald Miller's story is set in a time and place in history, his story is timeless. 
The Hiding Place by Corrie ten Boom
What it's about:
The ten Boom family lived Holland during the German occupation of their country during World War II. Living out their faith demanded that they hide Jews from the regime. These actions had consequences that continued to test their faith. 
What I loved:
The faith and courage of Corrie ten Boom. It was the lifetime faith of generations that caused her family to protect God's chosen people, the Jews, from the evil of Hitler's regime. 
What you should know:
The story of the ten Boom family might challenge your concept of God's sovereignty. How can a loving, all-powerful God allow the events of World War II to occur? 
More books like The Hiding Place
Unbroken by Laura Hillenbrand
What it's about:
Luis Zamperini was an Olympic runner who served in the Pacific theater in World War II. Multiple times he was pushed to the limits of human endurance. He crammed several lifetimes of experience into a couple of decades.
What I loved:
A testimony to God's faithfulness to his own, even before they call out to Him. 
What you should know:
Luis Zamperini's story is harsh and incredible: survival in the face of evil. Struggle against inner demons as well as outer ones. 
Looking for more great books? Read 5 Books about Humanity's Greatest Rescue.